'Lock them up': Store detectives claim CVS racially profiled shoplifters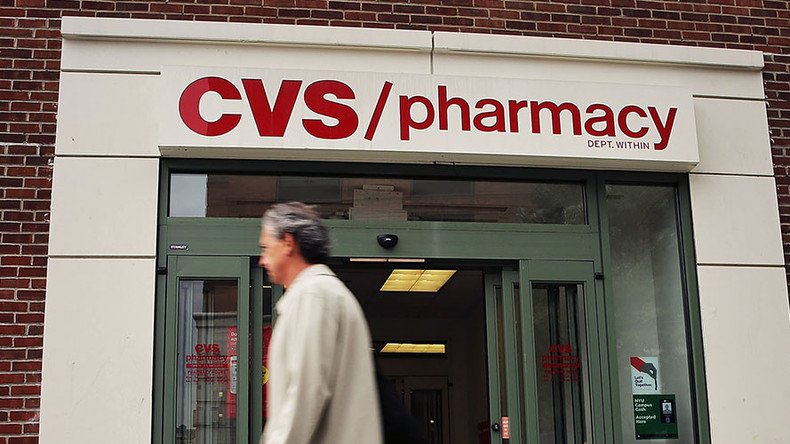 CVS Pharmacy is facing lawsuits from a couple of former employees in New York City who claim their supervisors instructed them to target blacks and Hispanics when looking for shoplifters. Similar claims were made in a 2015 class action suit.
Sheldon Thomas, who worked as a store detective at a Brooklyn CVS and was responsible for catching shoplifters, claims his supervisors profiled African-American and Latino shoppers.
"There are a lot of black and Spanish people here. Make sure you watch them," they said, according to the lawsuit he filed in the Brooklyn Federal Court.
Thomas, an African-American, also claims that racial slurs were frequently used in the workplace – including the 'n-word' – and that his supervisors would have the black and Hispanic shoplifters arrested, while letting white offenders go.
According to his lawsuit, his bosses told him, "when you catch the black people, lock them up," and, "when you catch the Spanish people, lock them up."
The New York Daily News reports that a similar lawsuit has been filed in in the Bronx Supreme Court by two former store detectives. Their allegations sound very similar to those made by Thomas, according to the paper.
Both cases also have striking similarities to a class action lawsuit filed in Manhattan last June by four former store detectives. One plaintiff alleged that after an argument with his store manager, the manager called him and told him to "get his black ass back to the store and apologize," the New York Times reported.
The same plaintiff also claimed that the supervisor of his store's loss-prevention department would regularly tell in-store investigators that "black people always are the ones that are the thieves," and that "lots of Hispanic people steal."
Three out of four of the 2015 plaintiffs are currently settling through private litigation, the Daily News reported. The attorney representing them all, David Gottlieb of Wigdor LLP, says that CVS is not doing enough to rectify the situation, however.
"Other large retailers faced with allegations of racial profiling have attempted to remedy these problems to help ensure that people are treated fairly without regard to race," Gottlieb told the Daily News. "In contrast, we are not aware of any efforts by CVS since we filed the original complaint to remedy its problems."
CVS is the second-largest pharmacy chain in the US. As one of the attorneys at Wigdor LLP pointed out, all of the company's executives are white.