JetBlue removes passengers for 'harassing' Ivanka Trump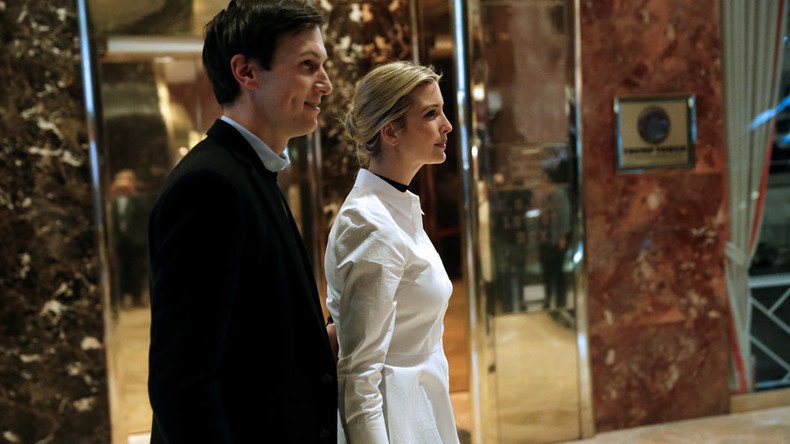 Two New Yorkers were removed from a JetBlue flight after harassing President-elect Donald Trump's daughter Ivanka and her family. The men were identified as a Brooklyn lawyer and his husband, a professor at Hunter College.
The altercation took place on a flight bound for Miami, Florida from New York City's JFK airport. Trump, her husband Jared Kushner and their children were flying coach, when they were approached by a man TMZ identified as Daniel Goldstein, a Brooklyn lawyer.
"Your father is ruining the country," Goldstein said, according to the celebrity gossip site. "Why is she on our flight? She should be flying private." Goldstein yelled.
"You're kicking me off for expressing my opinion?!!" Goldstein shouted as JetBlue staff was removing him and his husband from the plane, TMZ reported.
Goldstein's husband, Hunter College professor Matthew Lasner, tweeted out on Thursday morning that his husband "expressed displeasure in a calm tone" at Trump and that they were kicked off the plane after JetBlue cabin staff overheard the remarks.
However, an earlier tweet told a different story. "Ivanka and Jared at JFKT5, flying commercial. My husband chasing them down to harass them."
Lasner's Twitter account was deleted shortly afterward, but not before the tweets in question were captured by reporters and outraged Trump supporters.
"The decision to remove a customer from a flight is not taken lightly," JetBlue said in a statement about the incident. "If the crew determines that a customer is causing conflict on the aircraft, the customer will be asked to deplane, especially if the crew feels the situation runs the risk of escalation during flight. Our team worked to re-accommodate the party on the next available flight."
Lasner teaches housing and urban planning at Hunter College, part of the City University of New York. According to some of his earlier tweets, archived by Heavy, the professor took part in the anti-Trump "Not My President" demonstration in Chicago, and argued Trump would have "privately-run internment camps ('deportation centers') open by March."
You can share this story on social media: