China returns seized US sea drone Trump didn't want back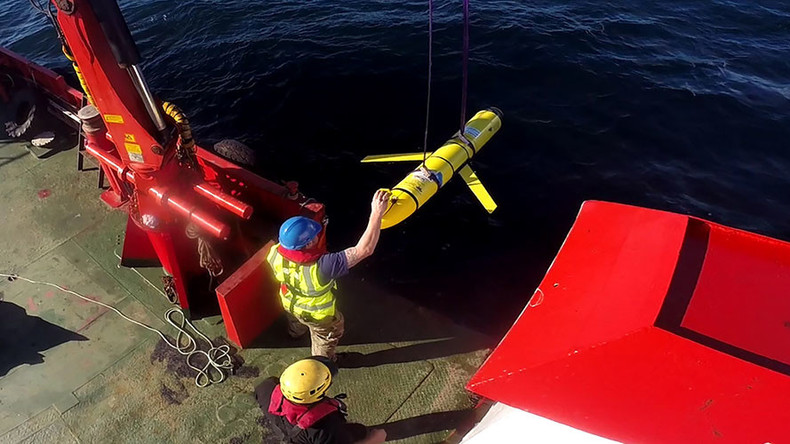 The Chinese navy has returned an unmanned underwater probe to the US that it seized in the South China Sea last week, prompting a Twitter reaction from US President-elect Donald Trump.
USS Mustin, a guided missile destroyer, picked up the "ocean glider" – as the probe is officially known – on Tuesday, unnamed US defense officials told AFP. The drone will be taken to a US naval base for inspection.
A Chinese People's Liberation Army Navy (PLAN) vessel captured the probe on December 15, as it was being recovered by USS Bowditch in the South China Sea, some 50 nautical miles northwest of Subic Bay in the Philippines. The Pentagon said the ship was "conducting routine operations" in international waters and "in full compliance with international law."
"This incident was inconsistent with both international law and standards of professionalism for conduct between navies at sea," said Pentagon spokesman Peter Cook, adding the US has "called on Chinese authorities to comply with their obligations under international law and to refrain from further efforts to impede lawful US activities."
State Department spokesman John Kirby seconded the claim at the press briefing on Tuesday, saying the Chinese "had no right to take" the drone. "The UUV belonged to US Navy, it was operating in international waters," Kirby said.
Read more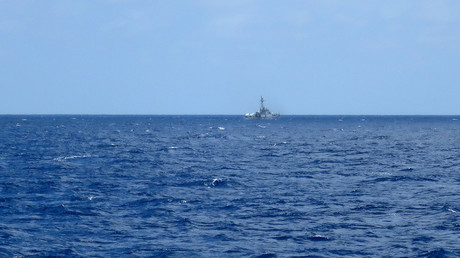 China's defense ministry said the handover was "completed smoothly" after "friendly consultations" with the US.
The handling of the incident showed that China and the US have a "smooth channel of communication," said the Chinese Foreign Ministry spokeswoman Hua Chunying. She warned Washington against "conducting close reconnaissance in China's coastal waters," however.
"China is strongly opposed to this and has been asking the US to stop these kinds of activities," she said, according to AFP. "I believe this was the root cause for this incident happening."
Commenting on the incident on Saturday, President-elect Donald Trump called China's seizure of the drone in international waters an "unpresidented" act.
"We should tell China that we don't want the drone they stole back – let them keep it!" Trump tweeted later in the day.
We should tell China that we don't want the drone they stole back.- let them keep it!

— Donald J. Trump (@realDonaldTrump) December 18, 2016
However, Trump's first tweet came several hours after US ambassador to Beijing Max Baucus was told that China would return the drone, according to the Huffington Post. Baucus reported that China had agreed to turn over the probe around 3:30am Washington time, the Post reported citing the State Department.