Orlando victims' families sue Google, Facebook & Twitter for allegedly radicalizing attacker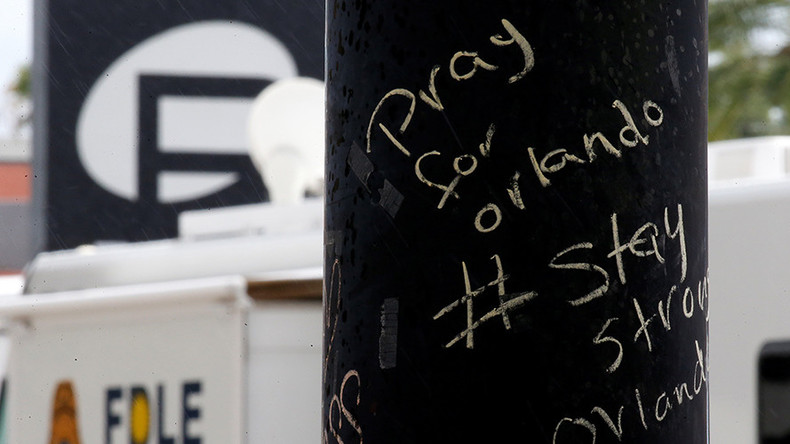 Google, Facebook and Twitter are being sued by the families of those killed in June's Pulse nightclub massacre in Orlando. They allege the three tech giants helped to radicalize gunman Omar Mateen.
Families of three of the victims have filed a civil suit stating that the companies provided "material support" to Islamic State (IS, formerly ISIS/ISIL) by giving them a platform to disseminate their views, Fox news has reported.
"Without Defendants Twitter, Facebook, and Google (YouTube), the explosive growth of ISIS over the last few years into the most feared terrorist group in the world would not have been possible,"the lawsuit states.
The suit was filed in the Eastern District of Michigan by the families of Tevin Crosby, Javier Jorge-Reyes and Juan Ramon Guerrero, who all perished in the deadly assault.
Security guard Mateen, 29, killed 49 people and injured another 53 during the assault on June 12. IS quickly claimed responsibility for the atrocity through their Amaq news agency and Mateen professed allegiance to the terrorist group during a 911 call he made from the nightclub.
However, it was later found that he was not a member of the group but had been radicalized by their ideology.
The families are claiming that the three web platforms "provided the terrorist group ISIS with accounts they use to spread extremist propaganda, raise funds, and attract new recruits."
IS maintains an active presence on several social media platforms including Facebook, Twitter and YouTube, regularly posting videos and other propaganda messages.
The lawsuit will hinge on the interpretation of Section 230 of the Communications Decency Act (CDA) which allows sites such as Facebook to claim that they are not liable for what their users post.
"No provider or user of an interactive computer service shall be treated as the publisher or speaker of any information provided by another information content provider," the provision states.
The claimants will argue that the tech giants are in violation of Section 230. Keith Altman, the lawyer representing the families, said: "The defendants create unique content by matching ISIS postings with advertisements based upon information known about the viewer.
"Furthermore, the defendants finance ISIS's activities by sharing advertising revenue," the lawyer added.
USA Today reports that Altman is also representing the family of Nohemi Gonzalez in a separate lawsuit against Twitter, Facebook and Google. Gonzalez was killed in a restaurant in Paris during the terrorist attacks in the city in November last year.