Post-Orlando ISIS video calls for lone wolf attacks on San Francisco, Las Vegas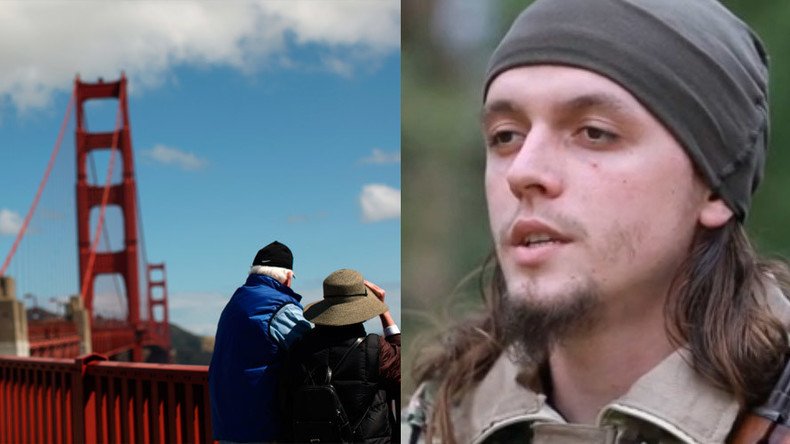 A new Islamic State video is taunting those grieving after the Orlando mass shooting, celebrating the attack and calling for more like it in San Francisco and Las Vegas. This is the second video praising the Florida massacre – America's bloodiest so far.
The Sunday video came just as people in SF were celebrating LGBT pride over the weekend, with heightened security measures in place across the city, two weeks after 49 people were gunned down in cold blood at the Pulse gay club in Orlando. Another 53 people were injured in the attack.
The video glorifying the hideous crime has emerged just days after another, made by an alleged American Islamic State (IS, formerly ISIS) fighter.
According to PJ Media, the footage comes courtesy of IS itself, and was made in Mosul. It features several international IS fighters, two of them French-speaking and one Bosnian Muslim, speaking directly to the camera.
Nearly all threats of this sort feature similar content, this one was no exception. It featured iconic SF landmarks, such as the Golden Gate Bridge and the Financial District. It also shows President Barack Obama's speeches, a slideshow of Orlando shooter Omar Mateen, and footage shot by Paris murderer Larossi Abballa, who on June 13 claimed the lives of a police commander and his partner.
A message was included in the video that read: "Arise, o Muslims and kill the unbelievers in their own homes." This is in keeping with the now traditional calls for more lone wolf attacks on the US the terrorists have been issuing.
The Golden Gate footage appears to have been taken with a handheld camera, possibly a cell phone, while taking a walk along the pedestrian walkway.
And there is of course Sin City, with its nighttime strip and sprawling casinos and entertainment.
The media and analysts believes the choice of San Francisco as a target make sense given the city's gay-friendly atmosphere and association with all things liberal – especially during the Pride weekend festivities, which they say is an intended coincidence.
"There's things going on all the time," said Congresswoman Loretta Sanches, who is also on the US Homeland Security Committee. She explains that such threats are nothing new, and that terrorists have been gunning for the Bay Area since 9/11.
"We've had just really good intelligence and people working every day to keep us safe," she continued, adding that things to "slip through", but emphasizing the community's role in helping prevent attacks by staying vigilant.
San Francisco police did not report any ongoing plots or investigations into potential attacks at this time.
You can share this story on social media: