Arkansas police offer reward for man who killed 3yo boy in road rage shooting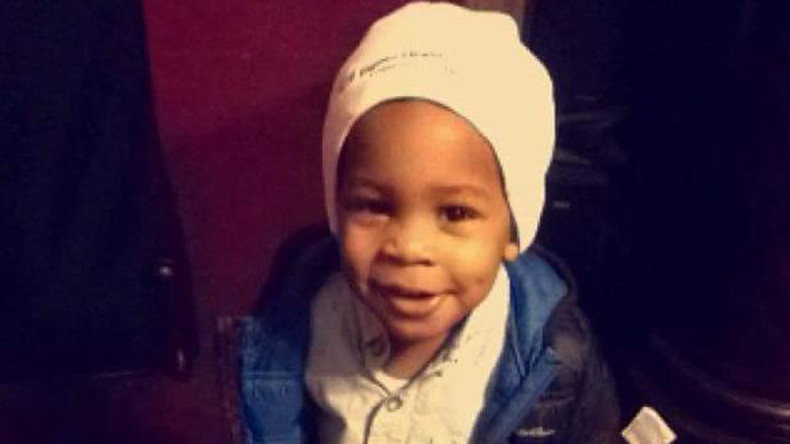 Police in Arkansas are offering a $40,000 reward for finding the man who killed a three-year-old boy when he fired at his grandmother during a road rage incident.
A 911 dispatcher tape released on Monday shares the harrowing screams of an Arkansas grandmother as she realized her grandson, Acen King, had been shot by a motorist in a road rage shooting on Saturday night.
"My [grandson's] been shot," the grandmother wailed over the phone to a 911 dispatcher. "Oh my God!"
This is 3-year-old Acen King. He was shot & killed on Sat. in the backseat of his grandmother's car because she wasn't driving fast enough. pic.twitter.com/fQeok0X9iy

— States United (@SUPGVNetwork) December 19, 2016
Little Rock police are offering a $40,000 reward for help with finding the man responsible.
According to police, a motorist grew agitated when the grandmother was not moving fast enough at a stop sign and started honking his horn. The grandmother honked her horn back. The man got out of his black Chevrolet Impala and fired into the car, police said.
"One shot was fired and it went through the vehicle and hit the child," said Little Rock Police Department spokesman Lieutenant Steven McClanahan, according to KTLA.
The grandmother wasn't aware her grandson had been shot and it was only after driving 9 miles to a shopping mall that she realized he had been injured, according to the police incident report.
Police received the first of several calls that the boy had been shot a few minutes before 6:30pm local time.
"She didn't know he was shot," a bystander told the 911 operator after speaking with the grandmother, adding that she feverishly performed CPR after the child sustained a neck wound.
King was taken to Arkansas Children's Hospital, where he was pronounced dead. A one-year-old child was also in the car at the time of the shooting, according to the police report.
The suspect is still at large.
Acen King was the 40th homicide victim in Little Rock this year, police said. Last year, there were 31 homicides in the city.