Trump presidency 'extraordinary opportunity' – Kissinger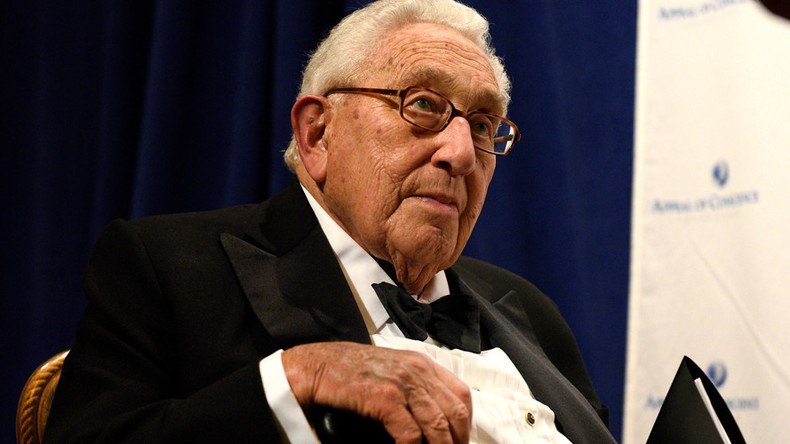 Former US Secretary of State Henry Kissinger has described the election of Donald Trump as an opportunity to redefine US foreign policy. He said he had no doubts Russia was hacking the US, and hoped the US was hacking Russia as well.
Kissinger, who was secretary of state and national security advisor during the Nixon administration, and who remains an influential foreign policy voice at the age of 93, spoke on the CBS show 'Face the Nation' that aired Sunday.
He described the election as a "shocking experience" for many countries, adding that Trump "has the possibility of going down in history as a very considerable president."
Speaking about the claims from the Democratic camp that Hillary Clinton lost the election due to "Russian hacking," Kissinger spoke of hacking as a widespread phenomenon.
"Everybody has a hacking capability. And probably every intelligence service is hacking in the territory of other countries," he said. "But who exactly does what? That would be a very sensitive piece of information. But it's very difficult to communicate about it, because nobody wants to admit the scope of what they're doing."
"I don't doubt that the Russians are hacking us," he said. "And I hope we're doing some hacking there."
Kissinger said he regarded Trump as a "transitory phenomenon" until he became the nominee.
"I give him huge credit for having analyzed an aspect of the American situation, develop a strategy, carry it out against his leadership of his own party, and prevailing. Now, his challenge is to apply that same skill to the international situation," said the elderly statesman.
Kissinger went on to say that Trump's approach has been a "different form of analysis as my more academic one" and led to him raising issues of great import. "And if they're addressed properly, could lead to good – great results."
He added that many foreign countries have come to believe that President Barack Obama "basically withdrew America from international politics" and that Trump is now asking "a lot of unfamiliar questions."
"And because of the combination of the partial vacuum and the new questions, one could imagine that something remarkable and new emerges out of it. I'm not saying it will. I'm saying it's an extraordinary opportunity," Kissinger concluded.
Clinton famously brought up her friendship with Kissinger during the Democratic primaries. Vermont Senator Bernie Sanders, her rival for the nomination, responded by accusing the Nixon administration veteran of enabling the genocide in Cambodia.
"I am proud to say that Henry Kissinger is not my friend," Sanders said. "I will not take advice from Henry Kissinger."