Shooting near US Embassy in Ankara after Russian ambassador to Turkey shot, killed ‒ reports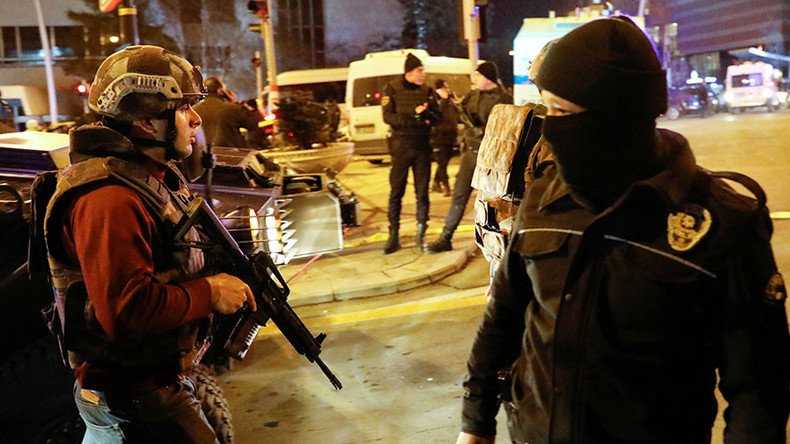 The US State Department is warning American citizens to avoid the country's embassy in Turkey amid reports of a shooting in the area.
Early Tuesday morning local time, a man armed with a shotgun reportedly tried to enter the US Embassy in Ankara, where a shootout with police occurred. The suspect was taken into custody. The gunman has thus far only been named as "Sahin S." in the Turkish state press.
An ongoing police presence in the area initially left the consulate requesting that US citizens stay clear until the following morning, but later the US Embassy tweeted that it would close for the day and reschedule visa appointments.
The shotgun-armed man reportedly cursed and warned, "don't play with us" as he was taken away by police.
The Monday morning shooting assassination of the Russian ambassador to Turkey was followed by a separate "ongoing security incident."
FOLLOW RT'S LIVE UPDATES: Russian ambassador shot dead in Ankara
The embassy compound, which is approximately 2.5 miles away from the art gallery where Ambassador Andrey Karlov was shot and killed, has been placed on lockdown, the Daily Star reported.
Americans "should avoid travel to southeast Turkey and carefully consider the risks of travel to and throughout the country," the State Department said in the warning.
A travel warning for Turkey has been in place since October 29, alerting US citizens of "increased threats from terrorist groups throughout Turkey."
You can share this story on social media: