'Porn trolls': Lawyers charged with extorting $6mn from unwitting downloaders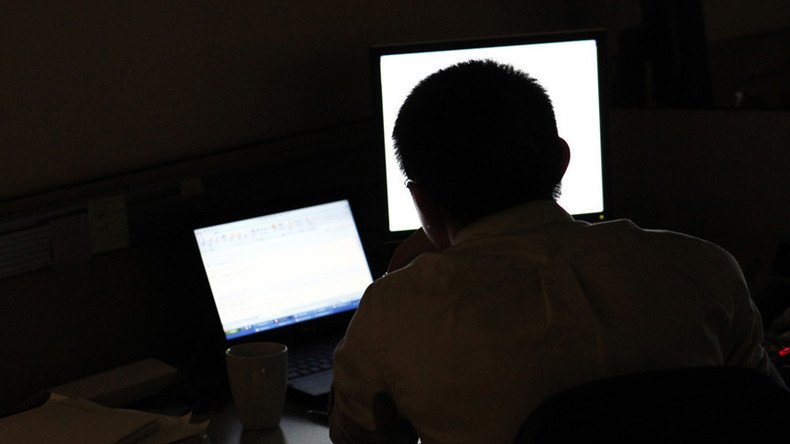 Attorneys from a "porn trolling collective" have been charged for their roles in a multimillion-dollar scheme in which they served fraudulent copyright violation notices on internet users who illegally downloaded pornography.
The Department of Justice said in a statement that Paul R. Hansmeier from Minnesota and John L. Steele of Florida were charged in an 18-count indictment for conspiracy to commit wire fraud and mail fraud, substantive wire fraud and mail fraud, concealment money laundering and conspiracy to commit and suborn perjury.
Both lawyers were key figures in Chicago-based firm Prenda Law, which they used to pursue these bogus lawsuits. The firm was described as a "porno-trolling collective" during a 2013 court ruling in California where sanctions were imposed against the defendants.
It's alleged that between 2011 and 2014, Hansmeier and Steele fraudulently obtained a total of $6 million by threatening copyright lawsuits against individuals who supposedly downloaded pornographic movies from file-sharing websites such as Pirate Bay.
The attorneys, who reportedly met at the University of Minnesota, created a number of sham entities to obtain copyrights to pornographic movies that they uploaded to file-sharing websites. They then allegedly filed bogus copyright infringement lawsuits in order to access the subscriber information associated with the IP addresses used to download the porn.
The pair would then attempt to extort money out of the victims by threatening them with enormous financial penalties and public embarrassment unless they agreed to pay a $4,000 settlement fee, according to the indictment.
"The defendants in this case are charged with devising a scheme that casts doubt on the integrity of our profession," said prosecuting Attorney Andrew Luger. "The conduct of these defendants was outrageous – they used deceptive lawsuits and unsuspecting judges to extort millions from vulnerable defendants."
When a number of courts began to restrict the lawyers' ability to sue several individuals in the same copyright lawsuit, they allegedly changed their tactics and began filing lawsuits falsely claiming that computer systems belonging to their sham clients had been hacked.
READ MORE: KickassTorrents offline: Suspected boss of world's biggest illegal movie website arrested
These sham clients were those who had been caught downloading porn and were offered waived settlement fees for going along with the ruse.
While copyright to most videos were were obtained through shell companies, the men also reportedly produced their own pornos as part of the complex scheme.
Hansmeier was suspended from practising law in the state of Minnesota last September for professional misconduct, while Steele was disciplined by the Illinois Attorney Registration and Disciplinary Commission in 2015 for his role in the scheme.
You can share this story on social media: