59% of Americans say alleged Russian cyberattack made no difference in US election – poll
Published time: 15 Dec, 2016 22:53
Edited time: 16 Dec, 2016 14:36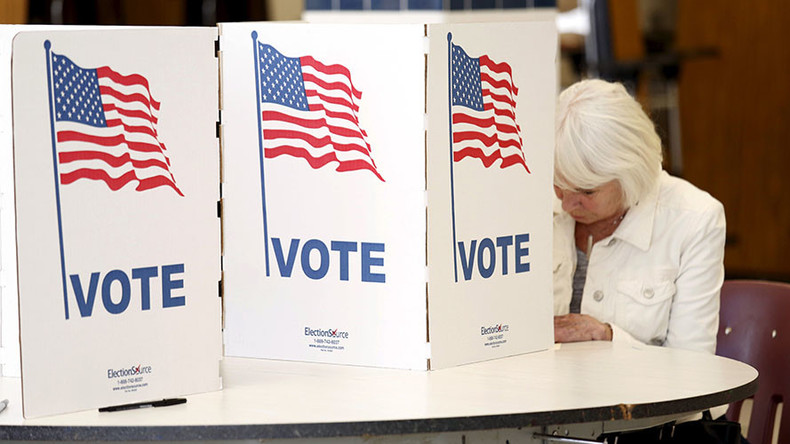 A majority of Americans voters polled said allegations of Russian's attempt to influence the presidential election using cyberattacks had no real effect on the outcome, according to a new poll.
Among American voters, 73 percent said they were familiar with reports that Russia used cyberattacks to try to interfere with the 2016 presidential election, and 59 percent said the alleged Russian influence had "no real" effect on the election outcome, according to a new poll conducted for Fox News.
Of those polled, 32 percent thought that Russia's cyberattacks did help Trump in the election, while 1 percent said the attacks aided Clinton.
The Washington Post reported last Friday that CIA officials in a secret assessment in a private meeting with senators revealed that Russian hackers meddled in the US election by supporting the leak of Democratic National Committee emails that were then published by WikiLeaks. Those emails were alleged to have been damaging to Democratic presidential candidate Hillary Clinton's run for the White House.
The news of the hacking returned to the headlines this week with White House officials blaming Russia for the attack, yet without producing proof. Some in the intelligence community were very skeptical of the claims, from former whistleblowers to the Office of the Director of National Intelligence
NBC News on Wednesday quoted US intelligence officials as saying that Putin "became personally involved in the covert Russian campaign." The Kremlin denied a report that Russian President Vladimir Putin personally directed how hacked data from the Democrats was used during the US presidential election.
Asked about the report, Putin spokesman Dmitry Peskov on Thursday dismissed it as "laughable nonsense."
Voters in the poll were asked on three separate occasions about their confidence in the Central Intelligence Agency between 2002, 2014 and 2016. In February 2002, six months after the September 11, 2001 terrorists attacks, 64 percent said they had confidence in the agency and this increased to 67 percent in December 2016.
Voters with "not much" or "none at all" confidence in the agency grew 4 percent between February 2002 and December 2016 from 24 percent to 28 percent.
The Fox News poll was conducted with 1,034 randomly chosen registered voters in telephone interviews during December 11 to 13. The poll has a margin of sampling error of plus or minus 3 percentage points for all registered voters.