Woman arrested for fabricating anti-Muslim Trump attack story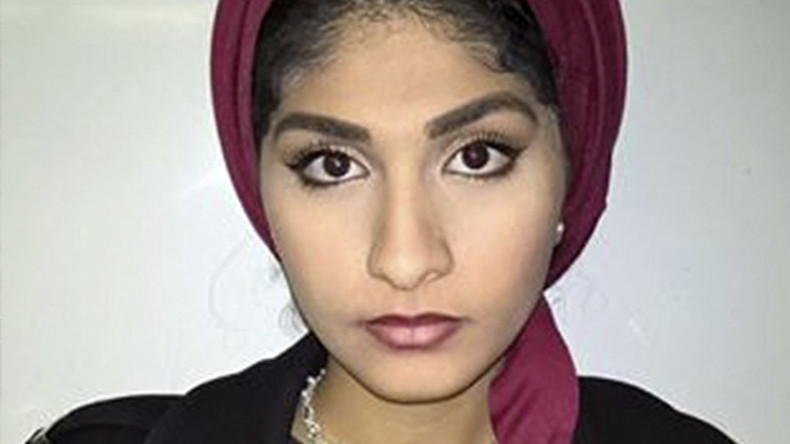 New York Police arrested a woman who claimed she was the victim of an anti-Muslim attack by men screaming "Donald Trump" after it emerged she had fabricated the entire story.
Student Yasmin Seweid, 18, claimed she was verbally attacked by "three drunk, white men" shouting "Donald Trump" at her during a subway ride on December 1.
"They kept saying, 'You don't belong here, get out of this country, go back to your country,' and finally they came really close and they were like, 'Take that rag off your head,'" Seweid told CBS at the time, adding that one of the men tried to pull off her hijab before she fled.
It's understood that at one point police had been close to finding one of the fabricated attackers, based on a description provided by Seweid. The teen wrote in a now-deleted Facebook post that she found the incident "dehumanizing" and that she couldn't speak about it "without getting emotional."
Seweid also described how president-elect Donald Trump "just promotes this stuff and is very anti-Muslim, very Islamophobic, and he's just condoning it."
Protests were held at New York's Grand Central station in response to the alleged attack.
Days after the alleged attack Seweid was reported missing by her parents before being found safely two days later.
Police confirmed on Wednesday that the story had been fabricated by Seweid and she had been arrested on charges of filing a false police report and obstructing government administration.
Seweid broke down on Wednesday admitting the attack did not happen after police failed to find any witnesses or security video footage to back up her allegations, reported New York Daily News.
READ MORE: 'Bullsh*t hatred cover to cover': US libraries report defacement of Korans post-election
"Nothing happened, and there was no victim," a police source told the newspaper, claiming she made up the story to avoid getting into trouble for breaking her curfew and drinking.
She appeared in court late on Wednesday night with her head shaved for her arraignment. If found guilty Seweid could face up to one year in jail for each charge.
Speaking to reporters her father said he had "no idea" why she made up the story. "She's the one that can speak for herself," he said. Her sister, Sara, echoed his words in a Facebook post Thursday, stating she too did not know why her sister lied.
In the post, Sara said that the "NYPD should never have been involved in the first place even if the incident did happen," and claimed she was told by police that "it doesn't look good that we've been vocal about certain issues they perceive to be anti- trump, anti white, and even anti men."
Sara also took aim at those who have been critical of her sister's actions, describing such criticism as "violent and abhorrent."