Mars-like station premieres on first-ever Facebook 360 livestream (VIDEO)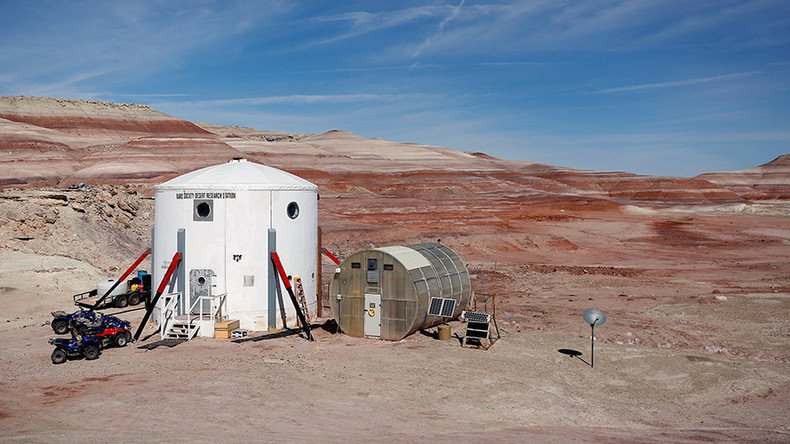 Living on Mars remains a long way off, but scientists are already replicating life on the Red Planet. With Facebook's brand-new Live 360 video feature, anyone can get behind the scenes of the very real Mars simulation and take a tour around the station.
On Tuesday, Facebook and National Geographic introduced the very first 360 video live stream from Utah, where eight space scientists spent 80 days in isolation.
The scientists have been living inside the Mars Desert Research Station facility, which is a very close replication of what the first station on Mars may look like.
An hour long Live 360 – from both inside and outside the station – marked Facebook's premiere in 360 video live streaming. Until now, only live stream has been available.
Along with National Geographic, it has already taken over 2 million people to the Utah-based "Mars" station. It was also the first time the eight-member crew emerged from their nearly three months of isolation.
"We will take you behind the scenes to explore the living quarters, see how the scientists suit up in their space suits, and take a rover out for a spin across the Martian landscape," National Geographic said in a statement Monday.
Facebook said that that more pages will get access to Live 360 content in the next few months, while all pages and profiles will have the possibility to utilize this feature by early 2017.
You can share this story on social media: