West Texan protesters fight Energy Transfer's Trans-Pecos pipeline in anti-DAPL inspired action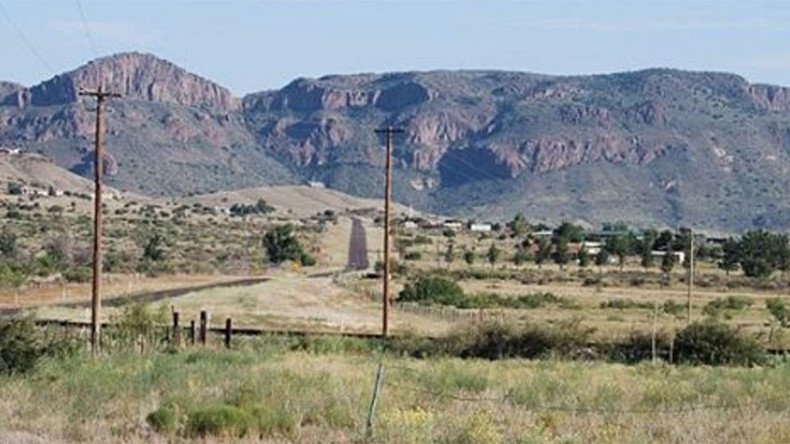 Pipeline giant Energy Transfer Partners has another battle on its hands as West Texas protesters fight the construction of the 42-inch Trans-Pecos pipeline in an apparent anti-DAPL inspired action.
Opposition in the town of Alpine – a gateway to Big Bend National Park – dates back two years. However, it intensified this week when a number of protesters were reportedly arrested after chaining themselves to the construction site outside.
This comes after the Texas-based natural gas company was served a blow last week, when the US Army Corps of Engineers refused permission for the Dakota Access Pipeline to cross Lake Oahe.
However, the company issued a statement saying it would complete the construction of the pipeline without any additional rerouting in and around Lake Oahe
READ MORE: DAPL protesters proclaim victory as pipeline forced to change route – statement

The Big Bend Defense Coalition, in West Texas, revealed their intentions to follow suit this week and set up a winter camp in opposition to the project after activists were arrested Tuesday, according to the Houston Chronicle.
Two protesters chained themselves to a gate at the construction of the Trans-Pecos pipeline. A spokeswoman for the Brewster County Sheriff's office however said the protesters were detained, not arrested, reported Reuters.
The coalition now hopes to attract protesters who demonstrated against the Dakota Access Pipeline, as they move south from North Dakota, to Alpine about 70 miles north of Big Bend National Park.
"We want to welcome all those willing to come and help us protect our nation against corporate greed unfettered," the coalition said in a statement.

Residents have been objecting to the pipeline for more than two years, but up until now have taken a more traditional path – gathering petitions, rallying local government support, filing complaints and even lawsuits against against Energy Transfers Partners.
"Our community has tried protesting in all the other acceptable ways," said Lori Glover, a representative of the Big Bend Defense Coalition and one of the two arrested Tuesday. "This is the last resort," she told The Nation.

"We're not piggybacking, this is one big fight that we have before us and it's scary but it's also a wonderful opportunity for us because this is not just about our little space here or their space up in North Dakota. This is about how our water is going to be protected all over America," she added.
Similarly to the Standing Rock protesters, the Big Bend Defenders have concerns over water contamination, specifically the the Rio Grande River, which the pipeline would cross and the lack of Environmental Impact studies carried out in line with the project.
READ MORE: Dakota Access pipeline CEO insists it will be completed
Drilling has begun beneath the Rio Grande despite a number of technical setbacks. This section known as the Presidio Crossing Project is the only part of the Trans-Pecos pipeline subject to regulation by the Federal Energy Regulatory Commission, according to Big Bend Now.
The 148 mile pipeline is being built to transport up to 1.4 billion cubic feet per day of natural gas from the Permian Basin to Mexico. Construction began in May and according to the company the pipeline is expected to be in service by March 2017.
You can share this story on social media: