NSA workers leaving in 'increasingly large numbers' following Snowden leaks – former director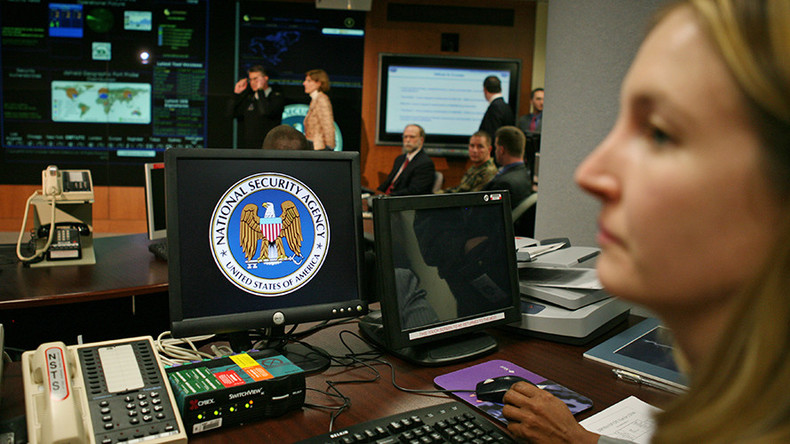 Employees working for the National Security Agency are leaving their posts in "increasingly large numbers" following the scandal caused by whistleblower Edward Snowden, the NSA's former director has revealed.
Keith Alexander, who ran the NSA from 2005 to 2014, said during a talk hosted by the University of Maryland's journalism school on Tuesday that the mass exodus is partly the result of "how the American people see them." He said much of that is due to Snowden's leaks, and how they were reported.
He blamed the media for its "sensationalized and enflamed" coverage of the Snowden scandal, which he claims led people to develop a false idea of what the agency and its workers actually do on a daily basis.
"Most American people believe based on the reporting that the NSA is listening to their phone calls and reading their emails," Alexander said, adding that people would not believe such things if they actually knew the truth.
"...If they understood what's happening, they'd say [Snowden is] a traitor," he said, noting that the "real heroes" are the NSA employees working to protect the United States – not Snowden.
He also cited salary as part of the exodus, noting that "of course they're going to make a ton more money on the outside… why would they stay?"
Meanwhile, a separate former intelligence official told CyberScoop, on condition of anonymity, that morale is also a large problem at the NSA, with "roughly 20 percent of the workforce doing 80 percent of the actual work."
In 2013, former NSA contractor Edward Snowden became a household name after leaking classified documents detailing the surveillance programs of the US and its allies. He was later granted asylum by Russia, after the US State Department charged him with two counts of violating the Espionage Act of 1917 and theft of government property.
Though he has been hailed a hero by many across the US and the globe, others, including Alexander, have labelled him a traitor who should return to his home country to face justice and be "incarcerated for multiple life terms" if found guilty.
The NSA is an intelligence branch of the US government which is responsible for the global monitoring, collection, and processing of information and data for both intelligence and counterintelligence purposes. The agency is charged with protecting US government communications and information systems against penetration and network warfare.