Previously-hidden VA medical center quality ratings exposed – report
The Department of Veterans Affairs hid quality ratings for nearly 150 of its medical centers, but now USA Today is revealing them for the first time. Despite many facilities receiving just one star, the VA says that the "rating tool" is for internal use only.
Read more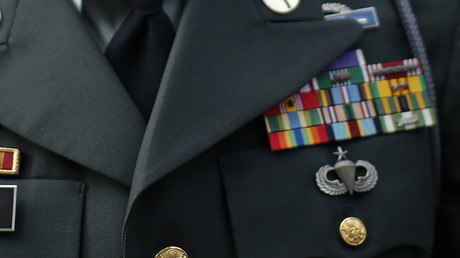 According to the VA's rating system, unveiled by USA Today on Wednesday, medical centers receive between one and five stars based on their performance. Texas and Tennessee have most of the lowest-performing medical centers, with VA hospitals in Dallas, El Paso, Nashville, Memphis and Murfreesboro marked with just one star for performance. Many of highest-rated facilities, which scored five out of five stars, are located in the Northeast of the country, clustered in Massachusetts and New York as well as the upper Midwest, in South Dakota and Minnesota.
USA Today managed to obtain the most recent ratings available from June 30, but it says that the VA has refused to provide a list of hospitals that received two, three or four stars.
The agency says its rating system would "hurt" veterans if revealed.
"My concern is that veterans are going to see that their hospital is a 'one' in our star system, assume that's bad quality and veterans that need care are not going to get care," VA Undersecretary for Health David Shulkin told the newspaper. "And they're going to stay away from hospitals and that's going to hurt people."
Shulkin said that the ratings system is not for the public, but rather the department's "internal improvement tool" is used to track both improving and deteriorating facilities. He also said it has been helpful and that 120 of 146 clinics showed improvements on his watch since July 2015.
However, the House Veterans Affairs Committee seemed to be displeased with the tool. "Veterans seeking care at VA hospitals deserve to know exactly what they are walking into," the committee's chairman, Rep. Jeff Miller, (R-Florida) told the newspaper, stressing that "the secrecy" surrounding quality ratings "is alarming."
READ MORE: We're not dead yet! Veterans lost benefits after VA declared them deceased
"Additionally, Congress, taxpayers and other stakeholders need to have a quick and efficient means of comparing the performance of various VA medical centers in order to identify facilities in need of improvement," he added.