Star Wars X-Wing lands in Hollywood ahead of premiere (PHOTOS)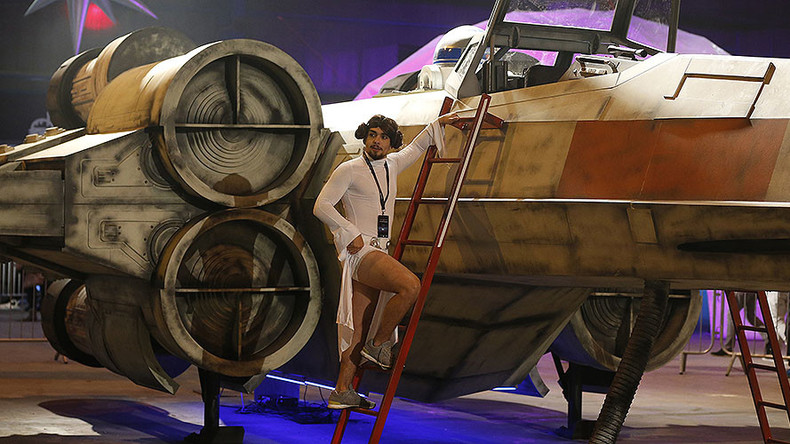 An X-Wing Starfighter is stopping traffic on Hollywood Boulevard. The ship is meant to promote the premiere of the film Rogue One: A Star Wars Story.
To the delight of nerds and the dismay of anyone whose commute takes them through Hollywood, the ship, plane or air ship, depending on who you ask, was the only traffic on Hollywood Boulevard Wednesday after the street closed in preparation for the premiere of Rogue One on Saturday.
The Starfighter spent several days covered with a tarp before news helicopters managed to steal a glimpse of it in its full glory. Since then, Star Wars enthusiasts and others have taken to social media to share their excitement.