'Here to elect a president, not a king': Rep. Electoral College voter refuses to back Trump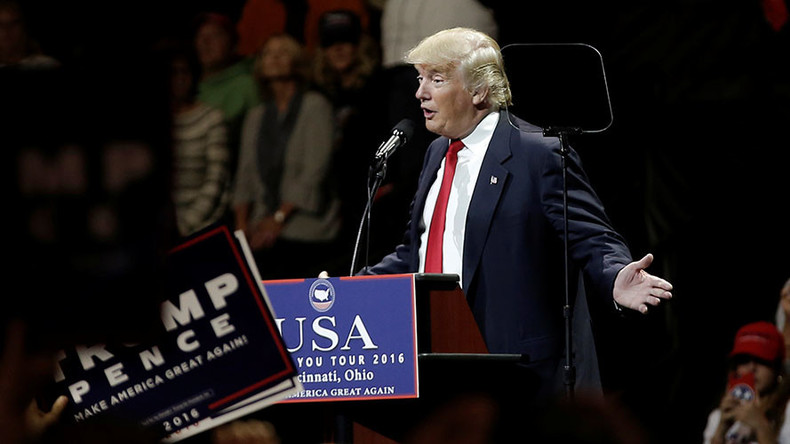 A Republican member of the Electoral College in Texas said he won't vote for Donald Trump because, "I am here to elect a president, not a king."
Christopher Suprun, a paramedic from Dallas, Texas, said the president-elect's actions since the election – including his threats to the First Amendment and his promotion of his businesses – have led him to the decision.
According to Texas law, its 38 Electoral College voters don't have to opt for the candidate who won the state.
"I am asked to cast a vote on Dec. 19 for someone who shows daily he is not qualified for the office," Suprun explained in a New York Times opinion piece.
"An Electoral College should determine if candidates are qualified, not engaged in demagogy, and independent from foreign influence," he said. "Mr. Trump shows us again and again that he does not meet these standards."
"I watch Mr. Trump fail to unite America and drive a wedge between us. Mr. Trump goes out of his way to attack the cast of 'Saturday Night Live' for bias," he said. "He tweets day and night, but waited two days to offer sympathy to the Ohio State community after an attack there. He does not encourage civil discourse, but chooses to stoke fear and create outrage."
While Suprun maintains he is faithful to his party, he feels he is under no obligation. "I owe a debt to my children to leave them a nation they can trust," he said.
According to Suprun, Trump lacks foreign policy experience and the right demeanor to lead. He pointed to the president-elect's advisers as further examples of his unsuitability, including his national security adviser pick Michael Flynn, who "installed a secret internet connection in his Pentagon office despite rules to the contrary," he explained.
"I'm expecting backlash, but that has been par for the course this campaign. People are unhappy. They're angry. But I'm angry, too," Suprun told the New York Times. "I was told if we elected Donald Trump he would transform his personality into being presidential. He isn't."
Suprun said he also received hundreds of emails, letters and phone calls urging him to vote against Trump.
"I wanted him to be presidential, but since the election he hasn't grown into our institution, he's attacked them. I am here to elect a president, not a king," he explained.
Democratic candidate Hillary Clinton won't get Suprun's vote, either. He said he "would have to strongly consider someone like [Ohio Gov. John] Kasich who has both executive and legislative experience bringing people together."
"I'm looking for someone we can all unify behind," he said.
A Harvard University law professor and a California law firm have offered support to any of the 538 Electoral College members who wish to vote against Trump in states where they are required to go with the popular vote.
A number of Democratic electors, dubbing themselves the 'Hamilton Electors,' have been working to lobby Republicans to vote for an alternative on December 19, with John Kasich's name being suggested. Politico reports the group hopes to convince at least 36 Republicans to oppose Trump and force the election to the House of Representatives.