Pentagon pens ground op plans for Mosul as campaign falters – DEBKA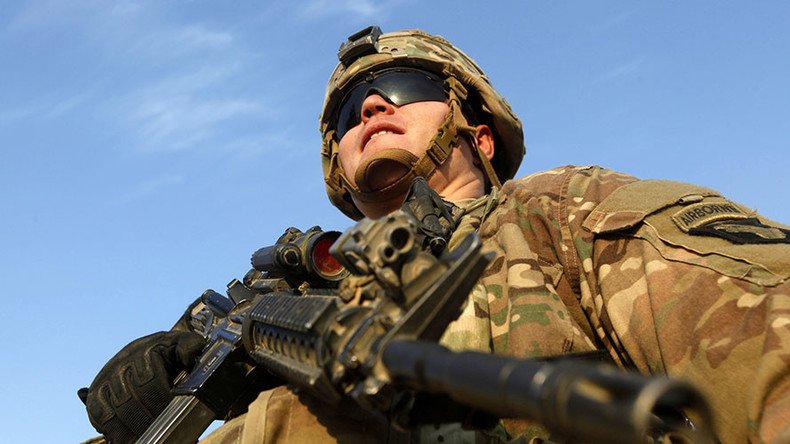 Hopes for the successful conclusion of the US-backed operation to retake Islamic State stronghold Mosul are reportedly fading, with US generals now preparing plans to deploy American ground troops in Iraq, pending the approval of President-elect Donald Trump.
After seven weeks, Iraqi troops and their allies have failed to make significant progress in retaking Mosul - Iraq's second-largest city - from terrorist group Islamic State (IS, formerly ISIS/ISIL), despite outnumbering the jihadists 10-to-one.
On Monday, US Defense Secretary Ash Carter gave assurances that it was "possible" to take the city before President Barack Obama leaves office on January 20, adding that it would be a "tough fight."
But the militants themselves are reportedly now convinced they will be able to keep control of the city.
According to DEBKAfile, a military intelligence news site reputedly connected to the Israeli security services, a delegation of IS commanders arrived in Mosul on Sunday to discuss synchronizing the city defenses with those of Raqqa in Syria. Mosul commanders have "changed course about leaving the city and decided to stay put," the report said.
Despite reports of successes in the Mosul operation, in reality Iraqi troops are demoralized by a lack of progress and continued counterattacks by IS fighters, the report said. Kurdish Peshmerga forces are also skeptical about the siege and are now "bending their energies to establishing a strong line of defense against Mosul, to secure their capital Irbil and other towns" of Iraqi Kurdistan.
"Aware of the crisis on the Mosul front, the Pentagon has drawn up plans for sending out US reinforcements in the hope of turning the tide of the stalled battle. Those plans repose in their pending trays to await the decisions of the incoming US President Donald Trump and the new Defense Secretary Gen. James Mattis," the report said.
READ MORE: If abandoned by US, Syrian 'moderates' may get in bed with jihadists, report warns

During his election campaign, Trump set the goal of defeating IS as a top priority for his future administration. He said he would do more than President Obama to achieve the goal, including by allying America with Russia and the government of Syria.
The Obama administration insisted that the fight against the terrorists in Iraq and Syria can be won without placing American boots on the ground. This has not stopped it from deploying special operations forces in both countries, however, with the Pentagon insisting that the personnel only act as instructors for local troops.
You can share this story on social media: