NYPD search for 'contract killer' suspected of killing off-duty correction officer – report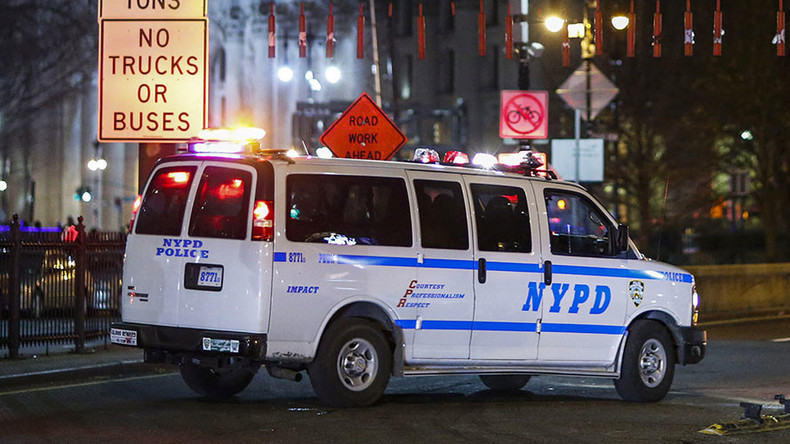 New York Police are reportedly searching for a contract killer believed to have carried out the fatal shooting of an off-duty corrections officer in Brooklyn. Investigators believe an inmate at the notorious Rikers Island Prison may have put a hit on her.
Alastasia Bryan, 25, was shot in the chest, stomach, right forearm, and right hand as she sat in her parked vehicle while making a phone call at around 9:15pm on Sunday, according to police sources cited by the New York Daily News. She was declared dead by authorities who later arrived at the scene.
Footage recovered from the scene appears to show the gunman reversing into a parking spot and waiting for Bryan to get into her car. He then fires five rounds into the driver's side window before fleeing the scene, the sources said.
The sources told the news outlet that police are now searching for a contract killer who they suspect was hired by an inmate at Rikers Island Prison, where Bryan worked.
However, corrections officials reportedly told authorities that Bryan – who was still in training and did not carry a gun – had little to no contact with prisoners. Instead, she took part in administrative work at the prison's Anna M. Kross Center.
READ MORE: One NYPD officer dead, another wounded in robbery shootout
Police are also reportedly looking to question Bryan's ex-boyfriend, who in May 2015 called and threatened to run her off the road after she clocked out at her previous job as a security official at Kingsborough Community College. He later followed through with his vow, charging her as she pulled out of the campus parking lot.
He called her again two days later, saying he would shoot up her house and have people watch her home, threatening to kill her if she told anyone about the threats, the sources said.
Bryan's ex-boyfriend has been arrested 31 times, including twice in May 2015 for domestic incidents involving Bryan.
"We have a long way to go on this investigation," NYPD Chief of Detectives Robert Boyce said, referencing the case. "We have some very strong leads."
Police have impounded Bryan's car for further investigation, and have searched the neighborhood for more surveillance which may lead to a suspect.
The Correction Officers' Benevolent Association (COBA) is offering a $50,000 reward for information that leads to the arrest and conviction of Bryan's killer.
Bryan had just begun her job as a corrections officer last month, having recently graduated from the city's Correction Academy.