Unemployment at lowest rate since Great Recession, thanks to seasonal retail jobs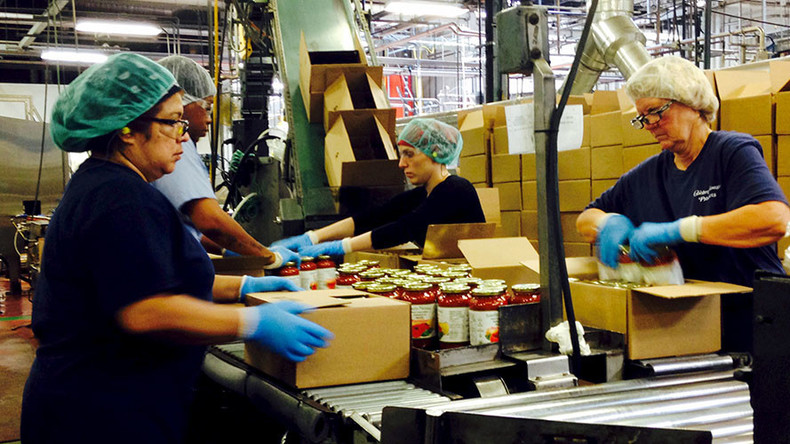 The US unemployment rate dropped to 4.6 percent in November, with the economy adding 178,000 new jobs, according to a new Labor Department report. Most of the growth was in part-time jobs, however, with hourly wages down by three cents.
November's job gains fell 2,000 short of the 180,000 prediction, but matched the expected average monthly growth. It was the 74th straight month of job growth, according to the Bureau of Labor Statistics.
The official unemployment rate is the lowest since August 2007, down from 4.9 percent in October.
It is widely expected the Federal Reserve will use the report to justify raising the prime interest rate when it meets on December 14.
Some financial analysts, however, believe there is not much to celebrate.
"The headline numbers here are okay but the underlying numbers are less rosy," Steve Chiavarone, portfolio manager at Federated Investors, told CNN Money. "Our best answer here is that more people stopped looking for work."
According to the report, these "discouraged workers" amounted to 446,000 Americans, reducing the total labor force by 226,000. The number of Americans out of the labor force now stands at 95.1 million – an all-time high.
Last, but not least, while the quantity of jobs has indeed increased, quality is quite another matter. Much of the job gains are attributable to part-time employment. While the seasonally-adjusted figures show a gain of 9,000 full-time and 118,000 part-time jobs, non-adjusted data shows a 628,000 drop in full-time employment in November, offset by 678,000 part-time jobs, mostly in retail.
The number of Americans working more than one job has also increased to 7.8 million, according to seasonally-adjusted data. The raw numbers show the number of multiple jobholders at 8.1 million, the highest it has been in the 21st century.