Anthony Weiner fined $65k for misusing campaign funds on cell phone, dry cleaning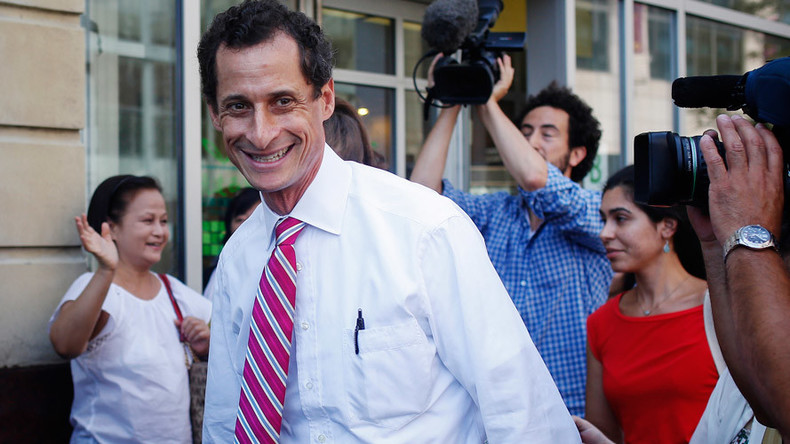 America's sleazeball Anthony Weiner is in the news once again, but this time for reasons unrelated to his propensity for sexting: His failed 2013 mayoral campaign was found to have violated 10 different campaign finance laws and was fined $64,956.
Weiner's 2013 attempt to be elected mayor of New York City was disastrous for a number of reasons, but it continues to haunt him three years later. An audit completed by the Campaign Finance Board (CFB) discovered that Weiner's campaign spent $1,539 on cellphone bills along with dry cleaning.
While anyone paying Weiner's cell phone bill may incur some skepticism, the problem was that these were personal exchanges that were paid for with campaign donations. As a result, he received a $2,308 fine – the smallest fine his campaign received from the CFB.
In addition, his campaign failed to prove that other expenses were for his mayoral bid. For example, the CFB fined him $22,031 for a $26,000 payment to the Esler Group, a company owned by Lisa Hernandez Esler, the wife of former New York City Councilman Eric Gioia.
Weiner's group also paid $56,210 to individuals "whose duties were not properly documented," according to the New York Daily News. Not to mention, he was accused of accepting 21 campaign donations exceeding $4,950, which is the legal limit for campaign contributions. Then there's the matter of the campaign's using $115,268 in post-election expenditures, such as a consultant who received $46,169 but did not receive proper contracts.
The campaign will be paying a total of $64,956 and will have to repay $195,377.79 in taxpayer matching funds that were not used but never returned.