NoDAPL demonstrators arrested at Iowa Utilities Board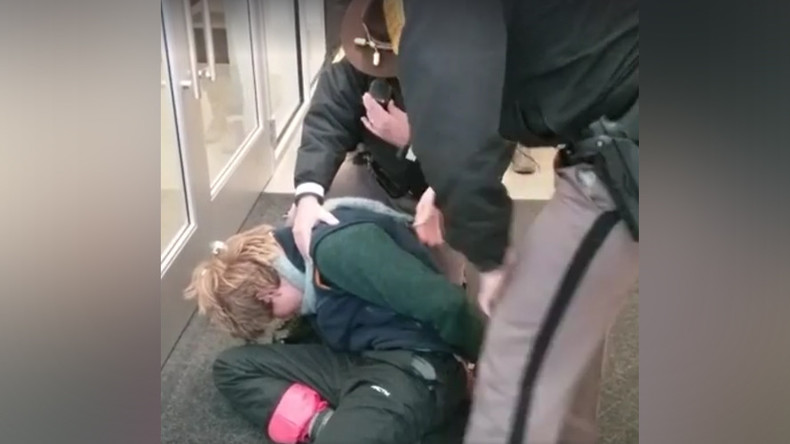 Protesters blocked the offices of the Iowa Utilities Board (IUB) to encourage the IUB to halt construction of the Dakota Access Pipeline. Two demonstrators who had been fasting for 10 days were arrested after trespassing in the offices.
Jessica Reznicek and Travis O'Brennan were arrested Tuesday for trespassing at the IUB while protesting its support for the Dakota Access Pipeline. Reznicek and O'Brennan were supported by other members of Mississippi Stand, a group that is in encamped at the Mississippi River in Iowa.
The protesters had requested an official meeting with IUB chairwoman Geri Huser, but claimed that she had refused to respond, the Des Moines Register reported. As a result, Reznicek blocked a conference room until she was arrested. She was quickly replaced with O'Brennan who refused "to allow business as usual to take place."
Both O'Brennan and Reznicek have spent the past 10 days fasting and plan to continue doing so "until the IUB does their job or they starve to death," Mississippi Stands spokesman Ruby Montoya told the Register. Both protesters have been spent their fast standing in front of the IUB building in Des Moines.
"We want to save the water here, and we want to protect the water," O'Brennan told reporters about his Monday protest. "We really believe in this, and we just want this to stop."
O'Brennan was filmed being arrested by Iowa State Troopers while passively resisting. He was dragged out of the building by troopers. Charges against him and Reznicek have not been announced.