Report warns Pentagon of hypersonic 'missile gap' with Russia, China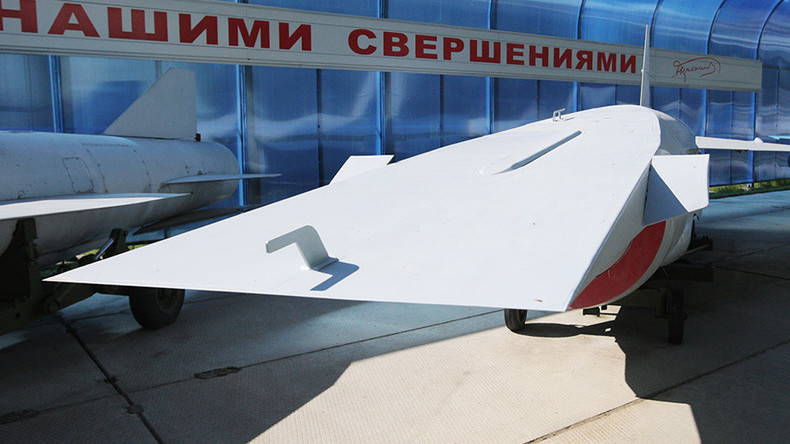 Development of hypersonic missile technology by China and Russia would endanger America's global dominance, argues a new report by an Air Force panel. US efforts at developing the technology are falling behind due to a lack of funding, the report says.
While the full report is classified, the executive summary was made public by the Committee on Future Air Force Needs for Defense Against High-Speed Weapon Systems – the panel's official name.
Hypersonic missiles are defined as weapons traveling at five times the speed of sound (Mach 5) or above and capable of maneuvering to avoid current missile defenses, which were developed to counter ballistic missiles.
The "United States may be facing a threat from a new class of weapons that will effectively combine speed, maneuverability, and altitude in ways that could challenge this nation's tenets of global vigilance, reach, and power," Mark J. Lewis, the panel's chair and a former US Air Force chief scientist, wrote in the introduction.
Tasked with studying the ways to defend against hypersonic missiles – officially referred to as high-speed maneuvering weapons (HSMWs) – the committee concluded it was a tall order, and that the best defense may be the US developing its own offensive HSMWs.
"These weapons appear to operate in regimes of speed and altitude, with maneuverability that could frustrate existing missile defense constructs and weapon capabilities," the report says, adding that China and Russia are already flight-testing HSMWs that may pose a danger to both US forces overseas as well as the continental United States.
As US global dominance is based on forward-deployed Navy and Air Force assets, Chinese and Russian hypersonic missiles "could severely challenge global vigilance, constrain global presence, and impede global power."
The US has long been at the forefront of hypersonic research, with Boeing developing a missile dubbed the X-51 WaveRider, which successfully flew at hypersonic speeds for over 3 minutes in May 2013. The panel that produced the report includes David Whelan, a vice president at the Defense, Space & Security division of Boeing. Missile specialists from Raytheon and Lockheed Martin also took part in the panel.
Several Russian warheads already have the capability of hypersonic maneuvering in the final stage of their flight, including the RS-24 Yars and RS-26 Rubezh long-range missiles and the Iskander-M tactical missile, according to TASS military expert Viktor Litovkin.
However, Russia does not currently possess a missile that could maintain hypersonic speed throughout its flight, and that technology is still years away. The Tactical Rocket Weaponry Corporation (KTRV) is hoping to produce such a missile by 2020, its director Boris Obnosov told Kommersant in September.
One of the major obstacles to development is a cloud of plasma that develops around the missile at the speed of Mach 5, which cuts off radio contact and makes guidance a problem, a defense industry source told the newspaper.