Trump agrees to give up business 'in total' to focus on presidency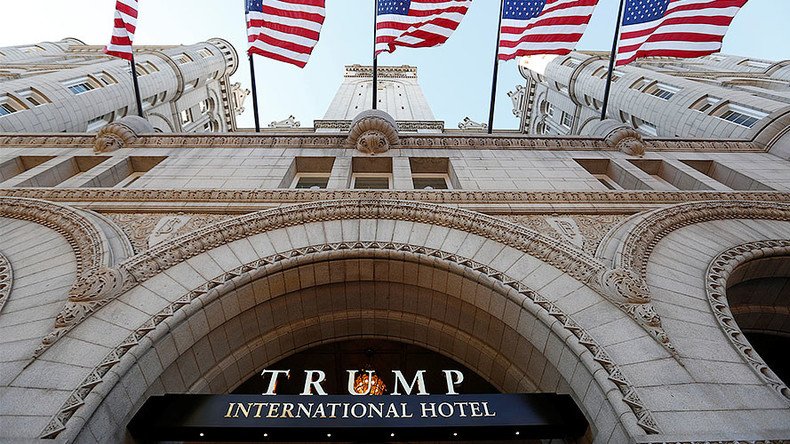 Seeking to quell controversy over potential conflicts of interest between his impending presidency and his business empire, President-elect Donald Trump announced he would be leaving his business "in total" to focus on the White House.
True to form, social media-savvy Trump made the announcement on Wednesday in a series of tweets and a Facebook post. He said he would address "leaving my great business" at a December 15 press conference in New York City, with his children present.
"While I am not mandated to do this under the law, I feel it is visually important, as President, to in no way have a conflict of interest with my various businesses. Hence, legal documents are being crafted which take me completely out of business operations. The Presidency is a far more important task!" Trump wrote.
Critics of the president-elect have pointed to the potential conflict of interest between Trump's real estate holdings and his presidency. The Gulf kingdom of Bahrain has already announced it would celebrate its statehood day at Trump International luxury hotel in Washington, DC, located on Pennsylvania Avenue, not far from the White House.
Among Trump's business interests is a minor share in the company involved with building the Dakota Access Pipeline, a controversial project threatening the water supply of Native American tribes in North Dakota.
Media have speculated that Trump might hand over control of his business holdings to his children, with critics arguing that this would not go far enough in separating the president-elect from conflicts of interest.
Vice President-elect Mike Pence responded to concerns raised by Fox News Sunday host Chris Wallace by citing Trump himself: "Who cares?"
The Indiana governor went on to say that he was confident that Trump is "completely focused on the people's business," and assured there would be a "proper separation" from the business enterprise.
Upon hearing the announcement from Trump, the US Office of Government Ethics said it was "delighted" that he would be divesting his business holdings.
The president-elect has still not signaled how he intends to solve a different, but related, problem. His transition team reportedly requested a security clearance for his son-in-law, Jared Kushner, also a real-estate businessman and owner of the New York Observer.
However, under a 1967 law passed in response to President John F. Kennedy appointing his brother Robert to be attorney-general, presidents are barred from appointing family members to executive branch offices. The list of ineligible relatives includes sons-in-law.
You can share this story on social media: