Murder charge dropped in New Mexico cop's killing of homeless man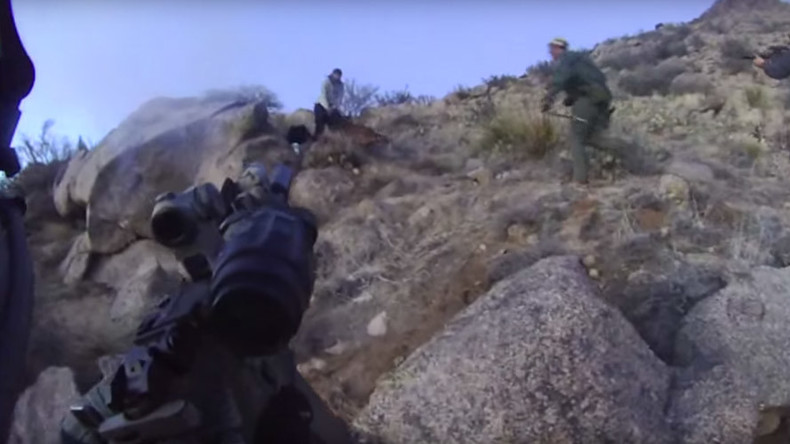 The murder charge filed against one of two former Albuquerque police officers accused of killing a mentally ill homeless man has been dropped by a special prosecutor. James Boyd was shot by police following an hour-long standoff in 2014.
Special Prosecutor Randi McGinn filed a notice to dismiss the charge of second-degree murder against former Officer Dominique Perez on Monday.
The notice to dismiss comes more than a month after a three-week jury trial for Perez and the other officer ended with a judge declaring a mistrial because jurors could not agree on a verdict.
"Saying that Dominique Perez is relieved terribly understates the weight that has been lifted from his shoulders," said Luis Robles, the former officer's attorney, according to the Associated Press.
The 2014 shooting was the first time that Perez had opened fire.
The video on Perez's helmet cam showed a cop opening firing on Boyd while his back was turned to the police in March 2014. The clip was widely circulated online and led to protests, and caused the local police force to become the target of widespread condemnation.
Perez was charged along with now-retired Detective Keith Sandy. Sandy was also charged with second-degree murder. He was offered a plea deal for a lesser count before the trial, which he declined. His attorney argued the shooting of Boyd was justified and Sandy did not commit a crime. It was also the first time he had fired his weapon on duty. His retrial is tentatively scheduled for July.
Boyd's death was among 20 fatal shootings by Albuquerque police in a four-year period that was highly criticized by local activists. A year-long investigation by the Justice Department over allegations of excessive force described in a federal report the department's "culture of aggression" and faulting officers for using unreasonable force with the mentally ill.
Police video of the shooting shows Boyd, who was diagnosed with paranoid schizophrenia, gathering his belongings in the Sandia foothills at the end of a long standoff with over a dozen Albuquerque and state police officers before a flash-bang grenade goes off. Seconds later a K-9 officer released his police server dog on Boyd, and then chases after the animal. The move that seemed to make Boyd pull two pocket knives and the defense attorney said led Perez and Sandy to shoot.
The family of Boyd was able to negotiate a $5 million wrongful death settlement with the city.
You can share this story on social media: