Hundreds of protesters march through DC against DAPL (PHOTOS, VIDEOS)
Published time: 27 Nov, 2016 20:45
Edited time: 1 Dec, 2016 23:13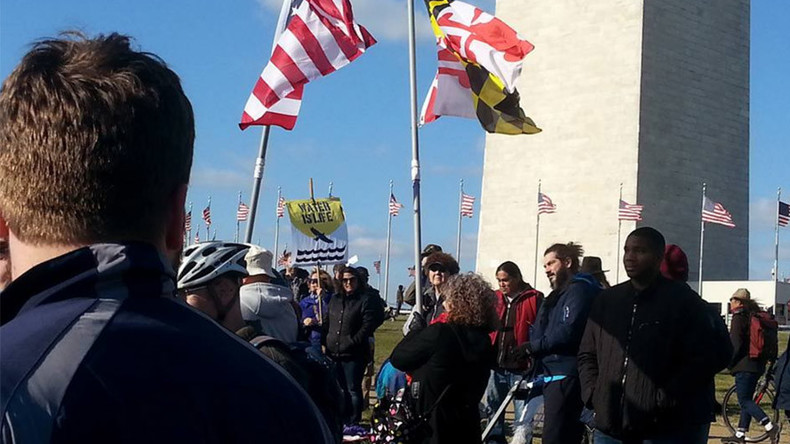 Hundreds of demonstrators walked to Washington Monument in the US capitol to protest against the Dakota Access Pipeline on Sunday.
Social media users uploaded photos and videos, with some estimating that almost 1,000 protesters showed up for the event.
Dozens of indigenous people were seen wearing their traditional outfits, either marching or on the back of vehicles in Washington, DC.
Hollywood actor Ezra Miller was also seen at the protest.
The protest comes two days after the US Army Corps of Engineers said it will close the part of federal land anti-DAPL are camping on in North Dakota by December 5.
Last week, 26 protesters were injured and hospitalized during violent clashes at the site, with over 200 being treated for hypothermia after Morton County Sheriff's Department struck people with water cannon in sub-zero temperatures.
READ MORE: Army Corps will close anti-DAPL protest camp at Standing Rock by Dec. 5