4-yo shoots toddler cousin on Thanksgiving, parents charged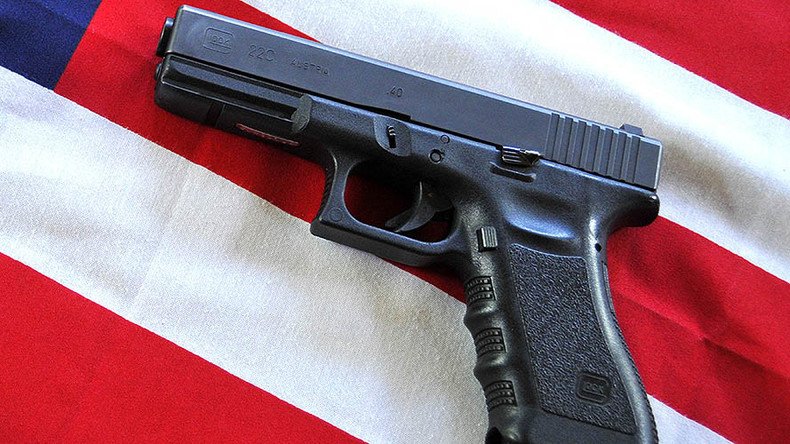 Thanksgiving ended in criminal charges for one Philadelphia couple after their four-year-old shot his two-year-old cousin with a .40 caliber handgun. The injured boy is in critical condition.
The two children were playing in the living room at the family's house in North Philadelphia when the tragic accident happened shortly before Thanksgiving dinner.
The toddler's four-year-old cousin was playing with a .40-caliber semiautomatic handgun found in the house when he fired it.
"The mother was preparing Thanksgiving dinner when the two kids were playing with the gun," Chief Inspector Scott Small told reporters, according to the Philadelphia Inquirer.
According to neighbor Sonia Pizarro, she saw police cars outside the house at around 5:00pm.
As she relayed to the news outlet, the father ran outside in tears, screaming, "my baby, my baby, my baby."
The two-year-old boy was taken to Temple University Hospital, but transferred to St. Christopher's Hospital for Children, where he was listed as being in a critical but stable condition.
The parents were identified as Rachel Santiago, 34, and Omar Laboy-Vega, also 34. As witnesses told the Philadelphia Inquirer, the couple has three children.
The landlord of the rowhouse where the family lived reportedly said that they rented the place for about two years. However, he refused to provide further details, saying that he did not hear about the shooting.
Both parents were charged with endangering the welfare of a child, while the father is also facing charges of illegal possession of a weapon as two guns were retrieved from the house.
According to Gun Violence Archive, a website that keeps track of shootings, a total of 620 children have been killed or injured in over 51,000 cases across the US this year.
These statistics include the shooting of the two-year-old in Philadelphia.
Another review conducted by Associated Press and USA Today revealed that over a period of two-and-a-half years, nearly 90 three-year-olds were killed or injured in shootings between January 1, 2014 and June 30, 2016. According to their analyses, deaths and injuries spike for children under five, and the age of three is the most common for fatal shootings.
You can share this story on social media: