Pennsylvania prisons stop using food loaves to punish inmates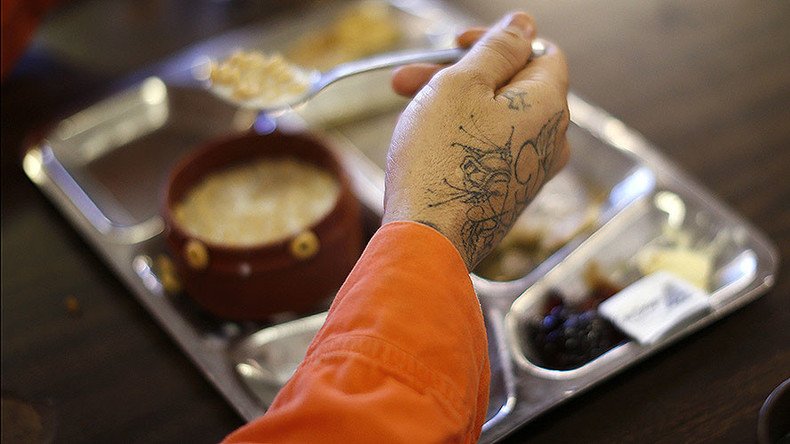 The Nutraloaf ‒ a brown slab of a baked combination of rice, potatoes, carrots, cabbage, oatmeal and beans ‒ has been dropped from food menus in Pennsylvania prisons. The loaf was used as punishment for inmate misconduct.
The Pennsylvania Department of Corrections stopped using the food loaves late last month. The brick of mashed food, a behavior-modifying meal, was being given to inmates in solitary confinement if they misbehaved with their food.
The department's executive deputy secretary, Shirley Moore Smeal, said officials were trying to humanize the handling of dangerous inmates in solitary confinement.
"It is a national agenda item, a national movement that has the support of President [Barack] Obama who called on the Department of Justice to look at the overuse of restrictive housing and his review of how other countries and prison systems operate," Smeal told the Harrisburg Patriot-News.
It is just one change the state's Department of Corrections is making. Other changes include training inmates to help other inmates experiencing a mental health crisis, and providing educational programs and activities in solitary confinement.
Instead of the food loaves, inmates will now receive bagged meals. The bagged behavior-modifying meal contains a protein source ‒ such as hard-cooked eggs, peanut butter and jelly or cheese ‒ along with fruit or fruit juice, a vegetable, bread and milk.
The food loaf is a state prison tradition and is sometimes served for 21 days in a row when an inmate is placed in solitary confinement. The foodstuff is so stiff inmates can eat it without utensils. The Federal Bureau of Prisons said it has never used the loaf in its facilities.
Increasingly inmates have been fighting against the log-like loaf with lawsuits citing violations of the Eighth Amendment.
One of the provisions of the Eighth Amendment is that "cruel and unusual punishment" not be inflicted on prisoners.
Inmates also had a precedent. In the 1970s, the Supreme Court ruled in Hutto v. Finney that a potato-y prison paste called 'grue' should be outlawed under the Eighth Amendment.
Inmates in Pennsylvania have sued over prison food. In 2015, Lancaster County inmates shouted protests from behind prison walls about the living conditions inside that facility, including complaints about food. In 2013, Schuylkill County prison inmates filed a federal civil rights suit claiming they weren't being given enough food and that inmates were subsequently losing weight.
In 2011, hundreds of federal prisoners at a high-security federal prison northeast of Scranton became sick after eating salmonella-contaminated chicken, resulting in dozens of poisoning-related lawsuits.
Civil rights groups have argued it is unethical to use food as punishment.
"Given that food is clearly recognized as a basic human need to which prisoners are constitutionally entitled, restrictions on food, taking away food has always been sort of legally right on the line," David Fathi, director of the National Prison Project for the American Civil Liberties Union, told NPR in 2014.
Of the 22 cases brought since the beginning of 2012 alone, none have succeeded. That's until 2015, when New York did away with food loaves in settlement over its treatment of inmates in solitary confinement.
An informal survey of the Association of Correctional Food Service Affiliates suggested that the court cases are making the corrections industry nervous and increasingly reluctant to serve the loaf.
John Hargreaves of the Pennsylvania Prison Society called the decision "a step forward," saying inmates weren't happy with food loaves.
You can share this story on social media: