Charleston church shooting suspect Dylann Roof declared fit for trial
Published time: 25 Nov, 2016 16:16
Edited time: 26 Nov, 2016 13:34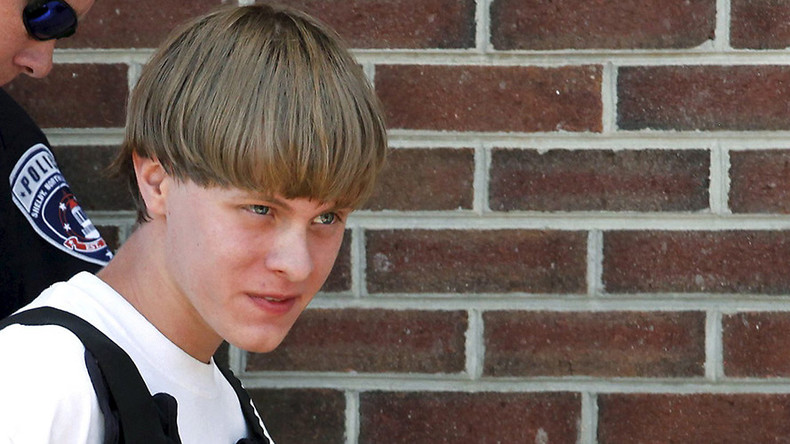 The man accused of gunning down nine parishioners in a racially-motivated attack at a historic Charleston church is mentally competent to stand trial, a judge has declared.
Dylann Roof could face the death penalty if convicted of murdering nine people inside the Emanuel African Methodist Episcopal Church, South Carolina in June last year.
It's alleged Roof specifically targeted a bible study class at the church, with the South Carolina native also accused of writing a 'manifesto', in which he talked about planning a mass shooting in Charleston because is has the "highest ratio of blacks to whites in the country."
Earlier this month the 22-year-old underwent a psychiatric evaluation to determine whether he was competent to face charges of nine counts of murder and three counts of attempted murder.
On Wednesday, Judge Richard Gergel ruled that after "carefully considering the record before the court, the relevant legal standards, and the arguments of counsel, the Court now finds and concludes that the Defendant is competent to stand trial."
According to court papers published by Charleston daily newspaper the Post and Courier, Roof's evaluation was overseen by Dr James Ballenger and four other witnesses. In the document Ballenger is described as "one of the nation's most renowned and respected psychiatrists."
READ MORE: Prosecutors seek death penalty for Charleston church shooter

Under US law, if there is reasonable cause to believe a defendant is currently suffering from a "mental disease or defect" the court must order a competency hearing.
However, the burden of proof remains with the defendant and the person must be able to show he or she does not have the ability to consult with their lawyer to a reasonable degree or factually understand the case against them.
Jury selection in the case is now due to take place on Monday, following the judge's decision that Roof can now stand trial.