SpaceX grabs $112mn contract from NASA for unique ocean survey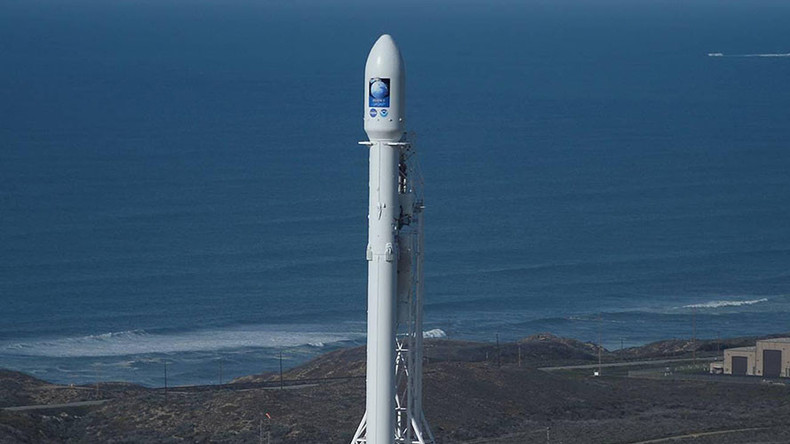 SpaceX has added a $112 million NASA contract to its trophy case, winning the privilege of launching a satellite for the first-ever global surface water survey. SpaceX's Falcon 9 rocket is slated to take off in 2021.
Elon Musk's company would provide "launch services" for the agency's Surface Water and Ocean Topography (SWOT) mission from Space Launch Complex 4E at Vandenberg Air Force Base in California.
"The satellite will survey at least 90 percent of the globe, studying Earth's lakes, rivers, reservoirs and oceans, at least twice every 21 days, aid in freshwater management around the world, to improve ocean circulation models and weather and climate predictions," NASA said in a statement.
This the third contract SpaceX has won for NASA spacecraft, besides a $1.6 billion it has with NASA for helping the agency transport its "numerous resupply missions" to the International Space Station (ISS).
In January, SpaceX launched the Jason-3 satellite from California's Vandenberg Air Force Base under a contact it was awarded in 2012.In 2014, SpaceX won a NASA contract to launch the Transiting Exoplanet Survey Satellite (TESS) mission, currently scheduled for no earlier than late 2017.
However, the cost of the SWOT contract is significantly higher than previous SpaceX contracts.
NASA's Jason-3 contract was valued at $82 million and the TESS at $87 million."We're excited to carry this critical science payload into orbit for NASA, the nation, and the international community," Gwynne Shotwell, president and chief operating officer of SpaceX, said in a statement to SpaceNews. "We appreciate NASA's partnership and confidence in SpaceX as a launch provider."