Public outcry as whale euthanized in New York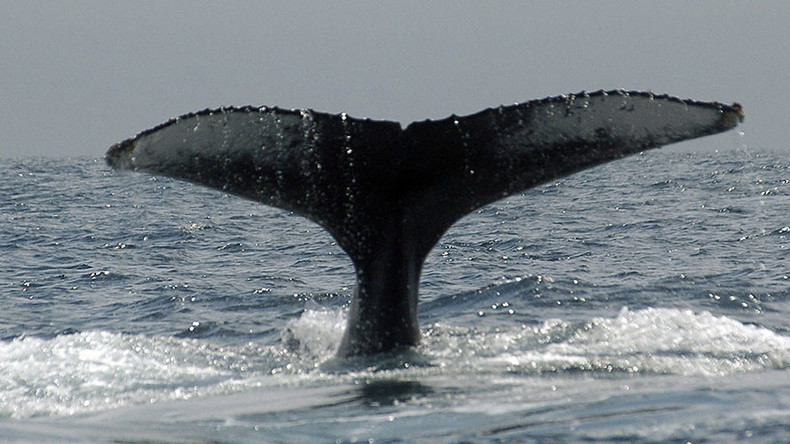 After several days stranded on a sandbar off the coast of Long Island, a humpback whale has been euthanized by authorities. However, people are wondering if more could have been done to save the animal.
The 25-foot-long humpback entered Moriches Bay on Long Island's south shore nearly a week ago and got into trouble over the weekend.
Crowds of people gathered on the shore, and countless others expressed concern online, as the stricken whale's condition worsened over the course of several days.
The National Oceanic and Atmospheric Administration (NOAA) and the Riverhead Foundation of Marine Research and Preservation made several efforts to help the 20-ton whale, but to no avail.
New York Governor Andrew Cuomo even waded into the issue directing state conservation officials to coordinate with the NOAA to help save the whale.
"I have directed the Department of Environmental Conservation to make available all state equipment and resources, and coordinate with NOAA on a plan to ensure the well-being of the stranded whale," Cuomo said.
On Wednesday NOAA vets arrived at the decision that it was best euthanize the whale due to the distress the animal was suffering. "It's just very sad, that's all I can say," Chuck Bowman of the Riverhead Foundation said to local media. "The Riverhead Foundation usually has good outcomes. But this wasn't one of them."
Onlookers gathered on the shore expressed sadness at the whale's fate and frustration that something wasn't done sooner. The Locals Only Facebook page, which posted several videos live from the scene, saw many commenters question how the whole situation was handled.
"They need to be held accountable. We will not tolerate their excuse that the whale was sick as a reasonable defense for delaying action until euthanasia was the only option. I'm so upset & disgusted," one commenter wrote.