'Go back to cotton farm': 8yo boy left concussed in alleged racist attack outside school
Published time: 23 Nov, 2016 17:46
Edited time: 24 Nov, 2016 12:46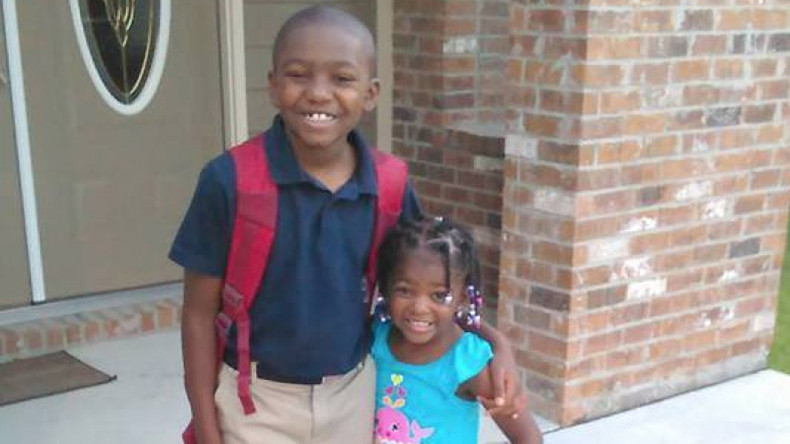 An 8-year-old African-American boy is recovering from injuries sustained in an apparently racially-motivated attack outside his school in Louisiana, his family says.
Jordan Jackson's mother Alana explained in a Facebook post that he was defending his 4-year-old sister from boys throwing dirt at her. When Jackson intervened, one of the boys said, "You need to go back to the cotton farm."
Jackson reportedly told them the statement was racist and became involved in a physical confrontation with the other boys in which he sustained a broken arm and concussion, the Atlanta Black Star reports.
"Today my 8 year old son had to physically defend himself and his sister on the playground after a 13 year old boy slammed him to the ground breaking his arm & giving him a concussion, a 6 year old threw mulch at them, and a 9 year old told him to 'Go back to the cotton farm!'" Alana posted.
The incident took place at a playground outside Spanish Lake Primary School in Geismar, Louisiana, as the children waited for their parents after school. The school board released a statement saying they are working with the local police to fully investigate the matter.
The Ascension Parish Sheriff's Office has confirmed they are looking into the incident and they have obtained surveillance video from the school as part of the investigation.
A GoFundMe page was set up by the boy's uncle to help the family pay for the Jordan's medical bills. The page was set up with a goal of $5,000, but raised over $22,000 in just four days. The family have said that any extra money raised will be donated to charity.
According to the fundraising page, Jordan has been to the emergency room three times since the fight, "the last two of which [times] have been for extreme headaches, nausea and dizziness. Doctors have diagnosed him with post-concussion syndrome. It's a set of symptoms that may continue for weeks, months or a year or more after a concussion."
The school has reportedly denied any liability because the fight took place after school hours and because one of the boys involved was not a student at the school.
On Wednesday, Jackson's uncle, Cris Colbert, posted an update on Facebook saying that the young boy's condition is improving.
However, Colbert added that the two Jackson children will be homeschooled by their mother, a teacher, "for the foreseeable future" after teachers from the school allegedly posted negative comments about the family to Colbert's Facebook page.