No constitutional right to literacy, Michigan tells Detroit students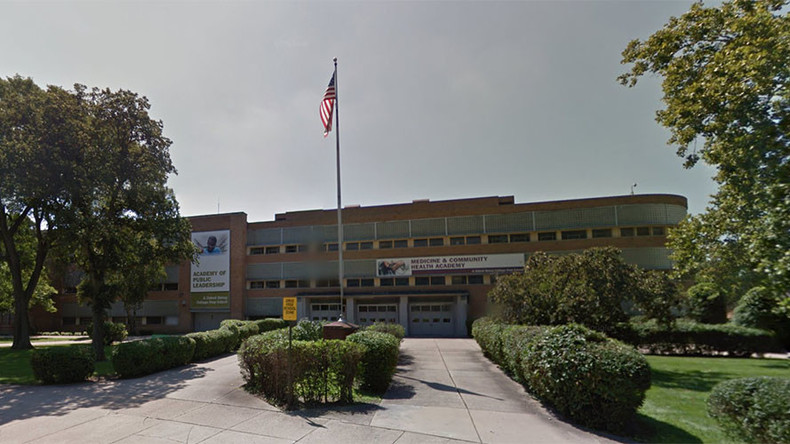 Michigan Governor Rick Snyder, a Republican, and state education officials argued that Detroit students have no fundamental right to literacy, asking a federal judge to reject a lawsuit about the quality of education and conditions at the city's schools.
The lawsuit, filed by the parents of seven Detroit schoolchildren in September, is an "attempt to destroy the American tradition of democratic control of schools," the lawyers for Snyder and state education officials wrote in a 62-page motion to dismiss.
In the lawsuit, the parents claimed that the state of Michigan denied students in its biggest city access to literacy through decades of "disinvestment ... and deliberate indifference." Detroit Public Schools (DPS) have been run by a state-appointed emergency manager since 1999. By 2011, 47 percent of Detroit residents were "functionally illiterate," according to a Detroit Regional Workforce Fund report.
"For the last 15 years, the state has run the Detroit schools, has run them into the ground," Mark Rosenbaum, an attorney with the California-based Public Counsel law firm, said at a news conference outside US District Court in Detroit when the lawsuit was filed.
Beyond low proficiency scores in reading and math, there is a dearth of teachers in the system, leaving some classrooms without educators, and those teachers that do show up have at times been unpaid. On top of that, there are insufficient classroom materials and "slum-like conditions" in the buildings, including mold, vermin and water damage.
"I don't like the schools in Detroit," Dyante Murphy, 16, a Cody High School student, told the Detroit Free Press for a series on youth in the city. "It feels like I haven't learned anything in high school since ninth grade. ...I don't even talk about school no more with my mama. They give us worksheets, but we don't know what we're doing. When I graduate, I want to go to college. But how am I going to go when I don't know precalculus or anything like that? We don't even get homework."
The seven plaintiffs attend three of Detroit's lowest-performing public schools ‒ Osborn Collegiate Academy of Mathematics, Science and Technology; Osborn Evergreen Academy of Design and Alternative Energy; and Cody Medicine and Community Health Academy ‒ and two charter schools ‒ Hamilton Academy and Experiencia Preparatory Academy, which closed in June.
The suit is seeking class-action status and would set the legal precedent of literacy as a constitutional right under the 14th Amendment.
The state is arguing that it merely needs to provide access to an education, and that it is not responsible for creating environments that are conducive to learning.
"[They] ask this court to serve as a 'super' Legislature tasked with determining and dictating educational policy in every school district and school building throughout the United States where an illiterate child may be found," Timothy J. Haynes, an assistant attorney general, wrote in the response.
"Such a path would effectively supersede democratic control by voters and the judgment of parents, allowing state and federal courts to peer over the shoulders of teachers and administrators and substitute court judgment for the professional judgment of educators," he continued.
Michigan officials believe that the federal judge will dismiss the case because the Supreme Court has "unambiguously rejected the claim that public education is a fundamental right under the Constitution," Haynes wrote, referring to the 1973 case San Antonio Independent School District v. Rodriguez.
The state's lawyers also disagreed with the parents' claim that Michigan has been responsible for Detroit schools since 1999. Rather, Haynes argued, emergency managers have been appointed "to supplant local authority, where necessary."
In the motion, Haynes also referred to a 2014 lawsuit against an emergency manager-led school district in Highland Park that was dismissed by the Michigan Court of Appeals because "Michigan's constitution requires only that the Legislature provide for a system of free public schools, leaving the details and delivery of specific educational services to the local school districts."
Lawyers for the parents described the state's response as disappointing, but not surprising. It did, however, ignore the reality students face in Detroit schools.
"There is no mention about the fact that hardly any of the students have access to teachers or books. These are schools where no state officials or state lawyer would send their child," Kathryn Eidmann, staff attorney for Public Counsel, told the Detroit News.
The lawsuit is asking the court to order Michigan to provide relief to the schools including "appropriate, evidence-based literacy" instruction at all grade levels and to bring the schools up to a good state of repair.