Detroit schools re-open from sickout after teachers are assured they will be paid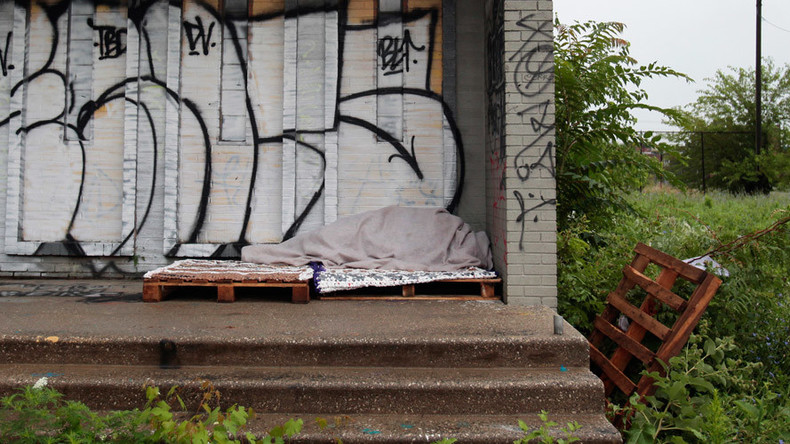 Tens of thousands of students are returning to Detroit, Michigan classrooms after teachers ended a two-day sickout, with the financially strapped school system assuring them that they will be paid.
All 97 public schools in Detroit were open Wednesday morning, for the first time since Friday, as teachers ended their "sickout" protest after being assured by the school district's emergency manager that there would be no interruption to their wages.
Read more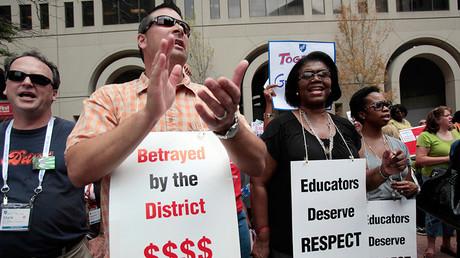 The protest, which resulted in nearly 45,000 schoolchildren staying home, was held in response to fears that teachers who deferred part of their salaries to get checks during the summer months would not be paid. The school district is expected to run out of emergency funding by the end of June.
As teachers and students returned to classes, a committee in the Michigan House approved a $500 million plan to bail out and overhaul Detroit's ailing school district. While the bill promises to make sure that teachers will be paid, the teacher's union says that it creates new problems.
The bill would restructure the district and its debt, creating a new, debt-free school system. However, unlike the $720 million version that was approved by the Senate in March, it would also prevent previously negotiated collective bargaining agreements from transferring to the fresh district and put restrictions on any new ones. Many Democrats in the Republican-controlled House have equated the measure with union-busting.
Detroit Public Schools will have debt amounting to $515 million this summer, according to Michigan's Republican Governor Rick Snyder. The district receives money based on the number of students in the system, and enrollment is dropping due to parents sending their kids to charter schools. The city's public schools rank among the worst of any large city in the nation.
Some lawmakers, however, are saying that the district may need more than $800 million.
"We recognize that the future of Detroit's schoolchildren, our state, is on the line," said Representative Al Pscholka, chair of the State Appropriations Committee. "Again, there's never been an indication from this body or this committee that we would not help the children of Detroit. We'll step up, we'll act, we'll be the adults in the room."