College bans US flag citing 'hate-based violence' post-Trump victory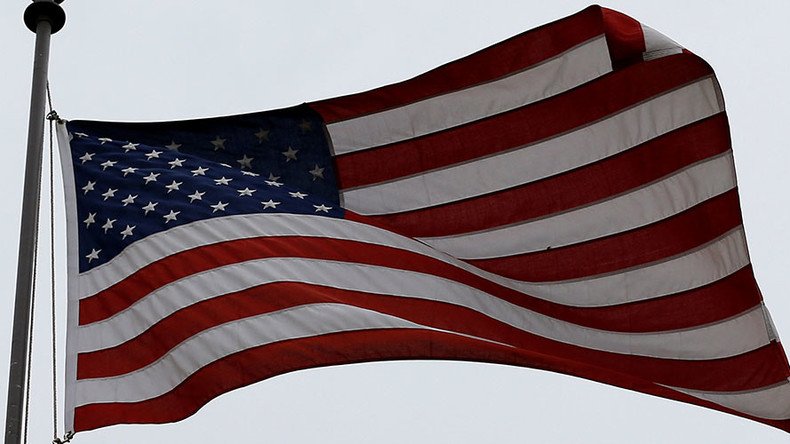 A Massachusetts college has decided to remove an American flag amid struggles to stop "hate-based violence" that escalated since President-elect Donald Trump's victory. The flag was initially flown at half-staff, but that only triggered more disputes.
From now on, Hampshire College will not be flying American or any other flags, following the school president Jonathan Lash's decision.
After the November 8 election, the college has been lowering its American flag to half-staff to "acknowledge the grief and pain experienced by so many" as well as "to enable the full complexity of voices and experiences to be heard." After Trump's victory, some on campus have been calling the flag a symbol of racism and hatred.
"Some months ago, the Hampshire College Board of Trustees adopted a policy of periodically flying the flag at half-staff to mourn deaths from violence around the world. Earlier this week, in the current environment of escalating hate-based violence, we made the decision to fly Hampshire's US flag at half-staff for a time while the community delved deeper into the meaning of the flag and its presence on our campus," Lash said in an email to students.
However, it did not help the school officials to find a balance, instead sparking even harsher divides.
The half-staff flag that appeared offensive to veterans and students from military families was burned down on Veterans' Day, November 11.
It was replaced and flown again at half-staff until Friday, when Lash decided that it would be better to get rid of the flag on the campus all together.
He specifically hopes that this will help the campus community "to instead focus our efforts on addressing racist, misogynistic, Islamophobic, anti-immigrant, anti-Semitic, and anti-LGBTQ rhetoric and behaviors."
"Some have perceived the action of lowering the flag as a commentary on the results of the presidential election — this, unequivocally, was not our intent," Lash said, according to the Boston Globe.
You can share this story on social media: