Half of internet users have been harassed online – study
Published time: 21 Nov, 2016 19:52
Edited time: 22 Nov, 2016 14:01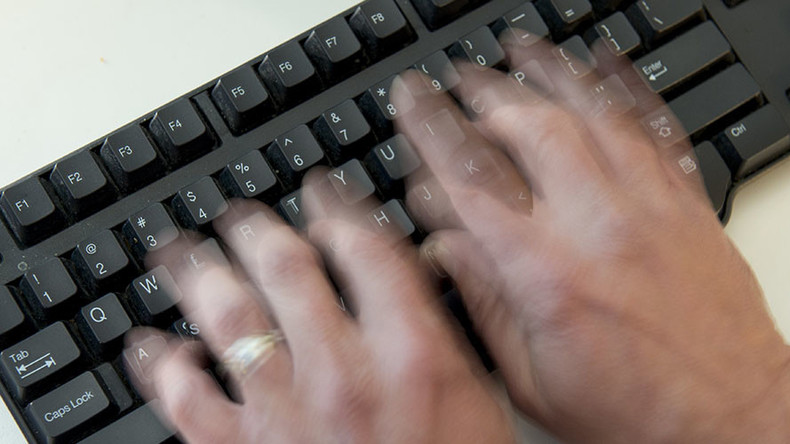 Half of all US internet users aged 15 and older have been harassed online, according to a new study. Young people, women, and LGBT persons are more likely to experience harassment online.
A new report — "Online Harassment, Digital Abuse, and Cyberstalking in America" — found that nearly half of the 3,000 Americans ages 15 and above said they have experienced abuse or harassment online. Thirty-six percent spoke of direct harassment, such as physical threats or stalking, while 30 percent said they suffered serious "invasions of privacy" such as having personal information or images stolen and/or posted online, or had their online activity tracked. Seventeen percent of those surveyed said they experienced a denial of access, including misuse of a platform's reporting tools to block the user from accessing it or a Denial of Service attack.
Meanwhile, most, or 72 percent, of those surveyed said they had witnessed online abuse or harassment. Black internet users and lesbian, gay, and bisexual (LGB) users were most likely to witness such behavior.
"These findings show that the presence—or threat—of online harassment can have effects on the overall tone of online discourse, even beyond those who are directly targeted,"said Amanda Lenhart, an author of the report and a researcher for the Data & Society Research Institute. "Not only do victims of online harassment often experience personal and professional harms, but internet users who witness online harassment are more likely to self-censor in online spaces to protect themselves."
More than a quarter of respondents said they had refrained from posting online out of fear of attracting harassment, the study found.
Men and women experience about equal amounts of harassment, yet women go through a wider array of online abuse, especially that of the more serious variety. Young people and LGB persons also receive disproportionate abuse and are more likely to feel afraid or experience personal and professional harm as a result of the harassment, the study said.
Women are three times as likely as men to describe their online abuse or harassment as experiences that made them feel fear, and twice as likely to feel worried about it, the study reported.
Young women under the age of 30 are especially vulnerable to harassment and abuse online; 1 in 5 women ages 15-29 said they have been stalked online, compared with eight percent of all internet users. Forty-one percent of women ages 15-29 cope with the abuse by self-censoring their online activities.
LGB persons are twice as likely as heterosexual users to be harassed online, the study found.
Nearly half of internet users who reported harassment said they changed their contact information online as a result of online abuse, while just more than a quarter of those who were harassed experienced friction with a loved one because of material posted online about them.
"Our study focused on online experiences. Future research should include offline experiences to contextualize how online and offline abuse may be inter-related in some cases, and unique in others," said Michele Ybarra, an author of the report and the president and research director at the Center for Innovative Public Health Research. "It also may be helpful to more fully examine the role that the cultural norms and dynamics of different online spaces play in shaping the tone of discourse on a particular."
Last week, social networking site Twitter announced a series of controls to fight abuse and harassment, including an expanded "mute" feature and strengthened reporting tools.