Officer shot 'twice in face' during St. Louis ambush, manhunt underway
Published time: 21 Nov, 2016 05:11
Edited time: 22 Nov, 2016 13:26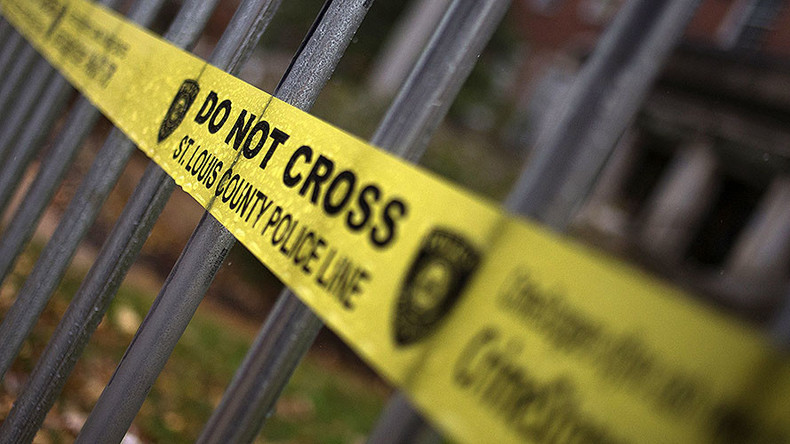 An officer was ambushed and shot in the face while sitting in his police car in St. Louis, leaving him in critical condition, according to the city's police department. A search is underway for the suspect.
The attack occurred when a car pulled up to the officer's cruiser and someone from inside the vehicle opened fire before fleeing, St. Louis Police Chief Sam Dotson said, as cited by Reuters.
St. Louis Post-Dispatch reporter Christine Byers tweeted that the officer was shot twice in the face, citing a source.
The officer has been identified as a 46-year-old male sergeant with 20 years of service in the police force. He was conscious and able to speak after the attack, according to Dotson, and remains in critical but stable condition.
St. Louis Mayor Francis Slay tweeted that he traveled to the hospital and was able to speak to the officer, noting that he is expected to survive.
Slay also urged the "apprehension of the dangerous individual" who shot the officer.
The attack took place just hours after a similar ambush occurred in San Antonio, Texas, with an officer shot dead while writing a ticket for a traffic violation in his patrol car.