Plane crash in Nevada sets fire, homes evacuated (VIDEO)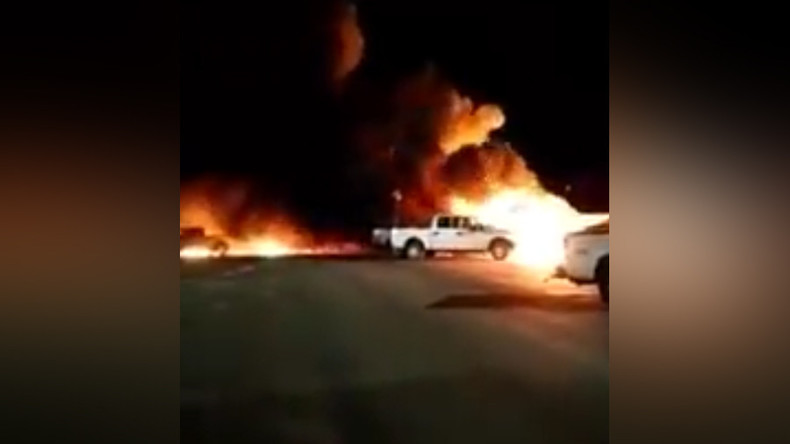 A Piper PA 31 plane has crashed in the city of Elko, Nevada under unknown circumstances, officials said. NBC affiliate KRNV report that there were at least 4 people on board, citing local authorities.
Per a police scanner, local business Sierra Java is offering shelter to evacuated residents. Sierra Java is located near the Gold Dust West Elko casino, which is about a half-mile from a regional airport.
Witnesses on social media reported the crash occurred in a parking lot, where parked vehicles exploded from the impact.
Fire services, ambulances, and police have reportedly arrived at the scene.
Flames were reportedly seen near a grocery store and a senior housing complex, Elko Daily reported.
According to Elko cardiologist Dr. Rodney Badger, the American Medflight fixed-wing plane had just taken off from Elko's airport with a heart patient, who was being transported to the University of Utah.
Allen Kenitzer, a spokesman from the Federal Aviation Administration (FAA), confirmed to KRNV that an aviation "accident" had taken place in Elko County and noted the type of plane involved.
Aspen and Cimmaron Ways and Mountain City Highway have been closed, allegedly due to the incident, the paper added.