Number of 'Americans' seeking Irish jobs doubles since Trump win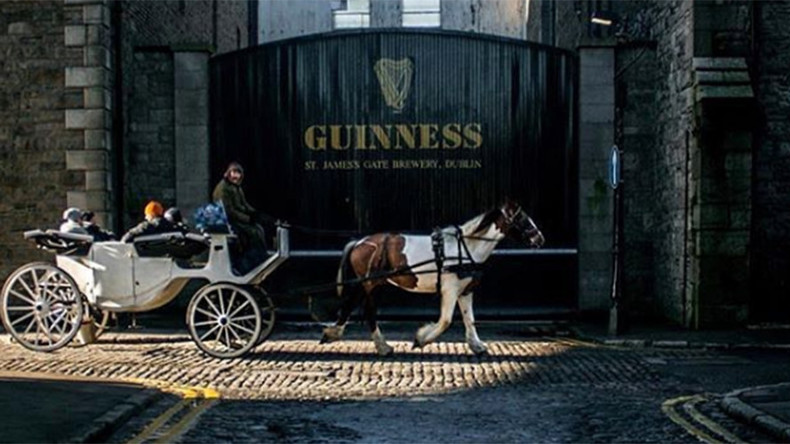 It seems Canada isn't the only country desperate Democrats are thinking of fleeing to. New figures show the number of Americans enquiring about employment in Ireland has increased 91 percent since November 8.
While the spike on the employee recruitment website Indeed.com may well represent disgruntled US citizens looking for a Trump-free existence, it could also be a result of the estimated 50,000 undocumented Irish currently living stateside.
It's no secret that President-elect Donald Trump is not a fan of illegal immigrants, Mexicans or otherwise, and his promise to deport 3 million "illegals" has many Irish overstaying their visas worried.
READ MORE: Canada immigration website crashes amid strong Trump lead

"[Trump] said that one cannot obtain legal status or become a citizen of the United States by illegally entering that country,"said the leader of Ireland's Labour Party, Brendan Howlin.
"He has said that he would deport illegal immigrants from the United States within 100 days of taking office. That clock is ticking," Howlin added.
Aside from the fear of being kicked out of the homes some have spent decades in, the Trump administration also means Irish-born children of immigrants may no longer be safe either.
READ MORE: 'Sanctuary city' mayors pledge to fight Trump's threats to immigrants

In 2012, President Barack Obama bypassed congressional authorization through executive order to allow undocumented immigrants who were brought to the US as children to be protected from deportation and enjoy the benefits that residents with legal status have.
One of Trump's many promises on the campaign trail was to overturn all of Obama's executive orders.
READ MORE: Should the anti-Trump celebs who vowed to leave the US if he won now move? (POLL)

Joining Ireland and Canada in the top three places Americans are looking to is New Zealand, which has also seen a spike in interest on their employment websites.
"Much had been made in the media during the election campaign of the potential for such an outflow of labour in the event of a Trump victory,"said Indeed economist Mariano Mamertino.
"But it remains to be seen whether these job searches will translate into a movement of workers," he added.