Dozens of fracking companies sued over record-breaking Oklahoma earthquake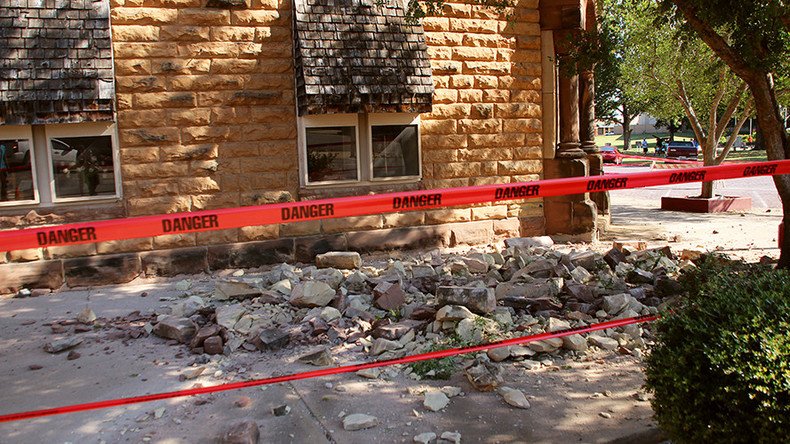 Residents of the small Oklahoma town of Pawnee have filed a class-action lawsuit demanding 27 fracking companies pay for the effects of a 5.8-magnitude earthquake. They claim the companies exercised "reckless disregard for public or private safety."
Property damage, reduced property values and emotional distress resulting from a record-breaking September earthquake are all claimed in the lawsuit, which does not specify any sum total that the 27 fracking companies would pay if found liable, according to the Associated Press.
The class-action suit filed Thursday in district court points to the natural gas extraction method of fracking, or hydraulic fracturing, which consists of injecting wastewater into the earth, as the cause for not only the major quake, but also 52 subsequent tremblors.
READ MORE: Fracking-caused earthquakes put 7 million Americans at risk – USGS

Hundreds of homes are said to have cracked foundations, storm shelters and walls. Claims of short-circuited electrical outlets were also reported. Only two of the 27 companies are named in the suit, Cummings Oil Company and Eagle Road Oil, LLC.
"We have clients who don't allow their children to go upstairs because they're afraid the roof will fall in on them," Curt Marshall, a lawyer for the plaintiffs, told AP. "There's a lot of fear; when is the next big one?"
You can share this story on social media: