Before the Wall: Central American migrants 'pouring' into Arizona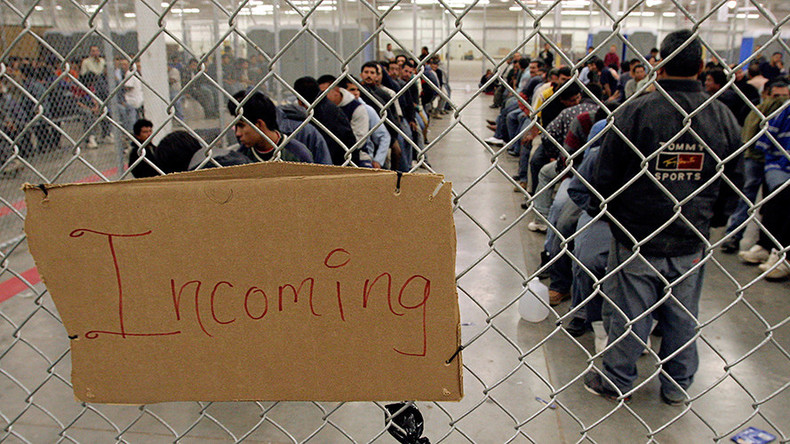 There has been a surge in migrants from Central America across the US border into Arizona, as people fleeing Guatemala, El Salvador and Honduras attempt to secure asylum in fear of the "border wall" promised by President-elect Donald Trump.
The US Border Patrol reported apprehending 6,169 family members – most from Central America – in the Yuma Sector during the current fiscal year, a 256 percent increase from 2015, and 811 percent more than in 2014, reported the Arizona Republic.
Another 3,266 unaccompanied minors were detained in the same time period, up 200 percent from 2015 and 830 percent in relation to 2014 fiscal years, the Border Patrol reported. By way of comparison, the neighboring Tucson Sector reported a 7 percent increase in families and 5 percent increase in unaccompanied children in 2015.
In response, immigration enforcement officials have begun releasing some of the Haitian migrants who had arrived to Arizona and California through Mexico, in order to free up space in the temporary holding facilities, the Associated Press reported Thursday.
Some 41,000 people are currently held in immigration detention centers along the US border, Homeland Security Secretary Jeh Johnson said earlier this month – about 10,000 more than usual.
Read more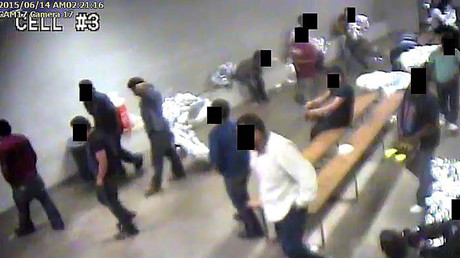 The Haitians are coming mostly from Brazil, where they lived and worked following the 2010 earthquake, due to the collapse of the Brazilian economy, USA Today reported. Most of the families and children from Guatemala, El Salvador and Honduras are escaping the crime and gang violence ravaging the so-called "Northern Triangle" countries.
The largest increase in family apprehensions was recorded in the El Paso Sector, up 364 percent from 2015, with 134 percent rise in unaccompanied minors apprehended by the Border Patrol. Along the entire US border, 95 percent more families and 49 percent more minors have been apprehended in 2016 compared to the previous fiscal year.
US Border Patrol agents foresaw the possible "surge" of migrants earlier this year, believing it would coincide with the Republican and Democratic conventions in July and comparing it with a similar surge in 2014, when 68,445 family members and 68,541 unaccompanied minors from Central America were apprehended.
Total apprehensions for fiscal year 2016 amounted to 77,674 family members and 59,692 unaccompanied minors from Central America. A total of 408,870 people were apprehended in FY 2016, a 23 percent increase over the previous year.
"We are increasingly hearing stories both at the US-Mexico border and also from migrant shelters in Mexico of entire families that their lives are so much in danger that they pick up and take everybody and are looking for protection," Maureen Meyer from the Washington Office on Latin America told USA Today.
Some of the fear may be due to migrant-smugglers stoking fears of the border wall promised by President-elect Trump, she added. "I certainly would not doubt that smugglers who have been very skilled at playing into people's fears may have inspired some families to come now rather than later on."
As a result of US pressure, in 2015 Mexico cracked down on its southern border, stemming the flow of Central American migrants into the US. The recent spike in apprehensions along the US border is a result of smugglers bypassing Mexican border patrols, "either by developing new routes, or figuring out who to pay off."