US House halts commercial airline deals with Iran approved by Obama administration
Published time: 18 Nov, 2016 03:39
Edited time: 18 Nov, 2016 12:45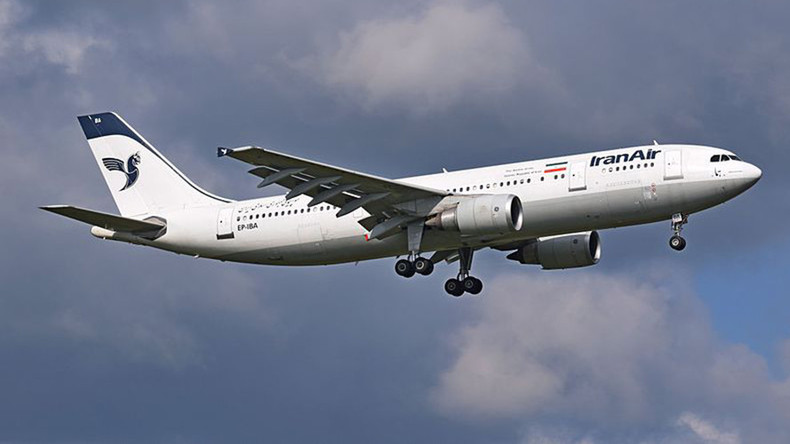 House Republicans, joined by a handful of Democrats, blocked a sale of Boeing and Airbus airliners to Iran, which was previously approved by the White House in accordance with the international deal on Iran's civilian nuclear program.
Thursday's 243-174 vote passed a bill prohibiting the US Treasury Department from licensing the manufacturers and US banks that would finance the commercial aircraft sales to Iran Air. All of the "No" votes were cast by Democrats, but eight Democrats did vote "Aye" with an undivided Republican Party, which has a majority in the House of Representatives.
The bill is expected to face stronger opposition in the US Senate, and President Barack Obama has threatened to veto it even if it passed there. Under an incoming President-elect Donald Trump, however, the bill has a better chance of becoming law.
The commercial deals involve sales or leases of more than 200 jets, which would boost IranAir's fleet after years of relentless sanctions. Boeing is an American company while Airbus is French, but it is still affected since 10 percent of its planes' parts are made in the US.
Republicans argued the passenger aircraft could be used militarily by Iran, moving fighters into Syria. Opposition to the bill said tens of thousands of jobs were at stake in the deals estimated to be worth tens of billions of dollars.
The Treasury Department assured that the licenses were under "strict conditions to ensure the planes will be used exclusively for commercial passenger use and cannot be resold or transferred to a designated entity," the Associated Press reported.