1 in 7 Americans susceptible to addiction, 1 in 10 actually get help – Surgeon General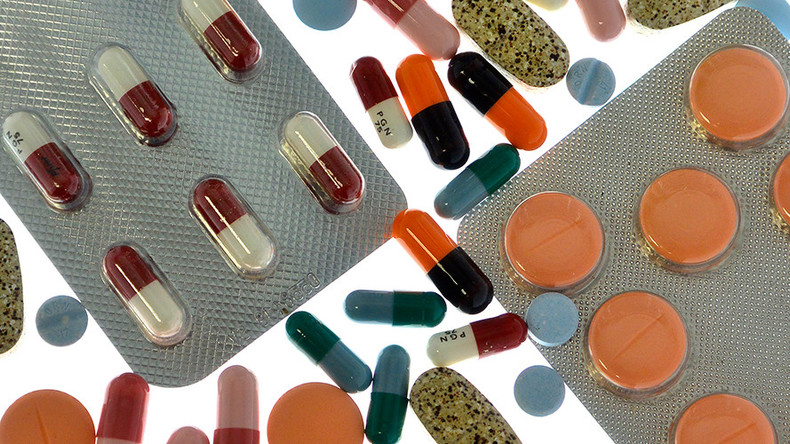 One in seven Americans will face addiction problems in their lives, but only one in 10 will get treatment. In a new report the Surgeon General says that addiction is primarily a public health problem costing $442 billion a year, rather than a criminal one.
"Alcohol and drug misuse and related disorders exact an enormous toll on individuals, families, and communities. These disorders cause significant individual and public health consequences including more than 88 000 deaths related to alcohol misuse and more than 47 000 deaths due to drug overdoses each year," said US Surgeon General Vivek H. Murthy, about the report, "Facing Addiction in America: The Surgeon General's Report on Alcohol, Drugs and Health."
"Misuse of alcohol and other drugs also contributes to crime and violence, abuse and neglect of children, lost productivity, and increased costs to the health care system," the report says.
The report said that nearly 21 million people in the US have a substance use disorder, "comparable with the number of people diagnosed with diabetes and 1.5 times the prevalence of all cancers combined."
The report said that figure didn't include the millions who lack a formal disorder who are engaged in substance abuse. The report referred to a survey on drug use and health that found in a given month 66 million people reported binge drinking. Binge drinking is defined when on one day during a 30-day period a man has five drinks during a short period, or a woman has four drinks.
The report found that substance abuse and its related health disorders cost the United States "more than $442 billion each year in health care, criminal justice, and lost productivity."
The report has five key findings among them that that current scientific research shows addictions become a life-long problem if they are begun during adolescence. Adolescents who use alcohol before the age of 15 are four times as likely to develop an alcohol use disorder later in life as those who start drinking after the age of 20.
Other findings were that addiction to alcohol or drugs is a chronic brain disease that has potential for recurrence and recovery. Other scientific findings are it is a three-staged process – binge/intoxication, withdrawal/negative affect and preoccupation/anticipation, and the longer the addiction continues its changes brain function affecting the pre-frontal cortex, extended amygdala and basal ganglia, and the person's ability to control their abuse.
The report highlights some likely remedies, advocating for community-based prevention programs and policies such as delaying young people from trying substances, and building strong family ties and creating social connections. The report emphasizes access to treatment
The report marks a departure from seeing drugs as a criminal justice matter begun during the Nixon era's "War on Drugs" to supporting the work of criminal justice advocates and activists in identifying the problems substance addiction as a public health matter.
"I've just understood that addiction really touches everyone's life," the surgeon general said. "It's a disease that doesn't discriminate, and it's one that's taking an extraordinary toll on our communities across the country."