Flint ex-cop sentenced to 25 years in jail for sexual abuse of children
Published time: 17 Nov, 2016 20:02
Edited time: 18 Nov, 2016 12:24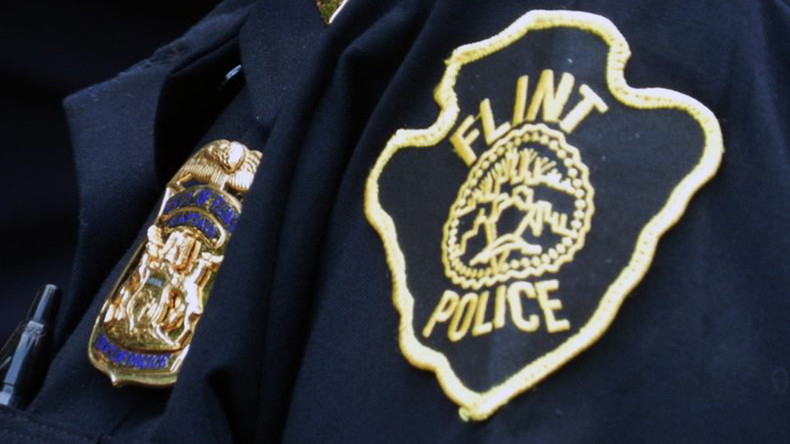 A former Flint, Michigan police sergeant was sentenced to up to 25 years in prison for 16 counts of sexual assault and abuse – including six that involved children – that took place in the 1990s, while he was still on the force.
Lawrence Woods, now 68, pleaded guilty in June on multiple charges of criminal sexual misconduct, six of which involved victims under the age of 13.
Genesee Circuit Judge Richard Yuille also ordered Woods to be put on the sex offender list, be tested for HIV and other sexually transmitted diseases, and be subject to lifetime electronic monitoring upon release from prison, the Flint Journal reported.
Flint police opened the investigation into Woods in 2014, after a woman came forward to accuse him of sexual abuse between 1996 and 1999, while he was still on the force. Woods had retired in 2002. "At least 50" victims had come forward by September 2014, Police Chief James Tolbert told WEYI at the time.
Investigators found a "substantial amount" of child pornography photos, which were taken at Woods' former residences, hotels, and even the Flint Police Department, according to WEYI.
Woods maintained his innocence and tried to withdraw the guilty plea before the sentencing, but Judge Yuille declined the request.
"I'm being sent to prison on unsubstantiated lies and to be murdered by the same people I defended my life to protect society against," Woods said, according to the Flint Journal. "I have definitive proof of my innocence."
After Woods pleaded guilty in June, the Flint Police Department said it was "disgusted" by his actions.
"His crimes victimized numerous citizens of the community that it is our duty to protect and serve," the Flint PD said in a statement. "We commend the brave victims who came forward, allowing the Flint Police Department Criminal Investigations Bureau to investigate these crimes and remove this criminal from our streets."
One woman who identified herself as a victim – her name was not disclosed by the media – told Judge Yuille that Woods had befriended her mother, offered her drugs, and would "sweeten up" the children by taking them out to dinner, swimming or shopping. Soon, however, he began forcing her to perform sexual acts and would threaten and beat her.
Woods used his status as a police officer "to prey upon those individuals among us who are most vulnerable," Judge Yuille said at the sentencing, thanking the victims for stepping forward.
"I hope they realize what they've done is the right thing," he said.