Google & Facebook to target fake news sites by harshening ads policies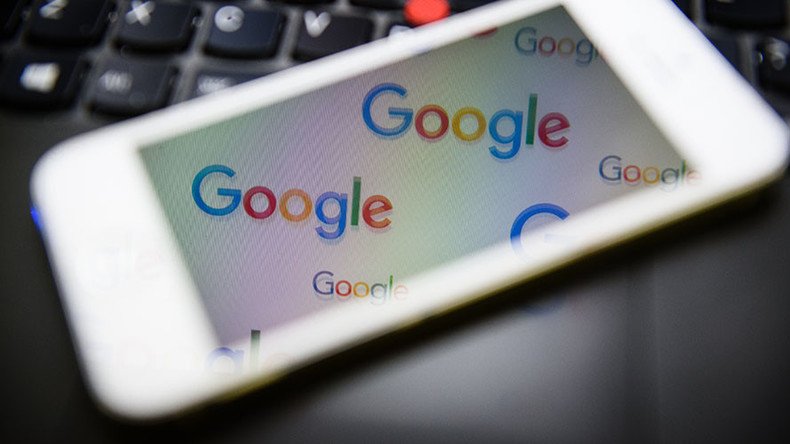 In an effort to halt the spread of "fake news," Google and Facebook said they are changing their advertising policies. It comes after both companies were slammed over allowing false information to be disseminated during the US presidential election.
Google said it is working on a policy change to prevent websites that misrepresent content from using its AdSense advertising network. Meanwhile, Facebook announced it is working on its advertising policies to explicitly state that its ban on deceptive and misleading content applies to fake news.
"The goal of search is to provide the most relevant and useful results for our users. In this case, we clearly didn't get it right, but we are continually working to improve our algorithms," Andrea Faville, a Google spokeswoman, said in a statement.
"We do not integrate or display ads in apps or sites containing content that is illegal, misleading or deceptive, which includes fake news," Facebook said in a statement.
The social networking giant's actions are limited solely to its advertising policies, and do not affect fake news sites shared by users on their news feeds, Reuters reported.
Similarly, Google's action does not address the issue of fake news or hoaxes turning up in search results.
"Moving forward, we will restrict ad serving on pages that misrepresent, misstate, or conceal information about the publisher, the publisher's content, or the primary purpose of the web property," Google said in a statement, declining to say how it would implement or enforce the new policy.
The new mechanism is to be based both on automated and human reviews that would decide what news are fake.
It comes after Google, Facebook and Twitter were blamed for allowing fake content to be spread online during the US presidential election, with many claiming the false information swayed voters towards Republican candidate Donald Trump.
That accusation has been denied by Facebook chief executive Mark Zuckerberg, who has stated twice in recent days that the social networking site had no part in influencing the election.
"Over all, this makes it extremely unlikely hoaxes changed the outcome of this election in one direction or the other," Zuckerberg wrote.
Nearly 1.8 billion people around the globe are using Facebook, according to the company's statistics published in July. Nearly half of American adults see the social network as a primary news source, a study carried out by the Pew Research Center.
Google has already had policies that restricted fraudulent advertisements from its system including promos of counterfeit goods and weight-loss pills.
You can share this story on social media: