Ohio attorney jailed for hypnotizing & sexually assaulting clients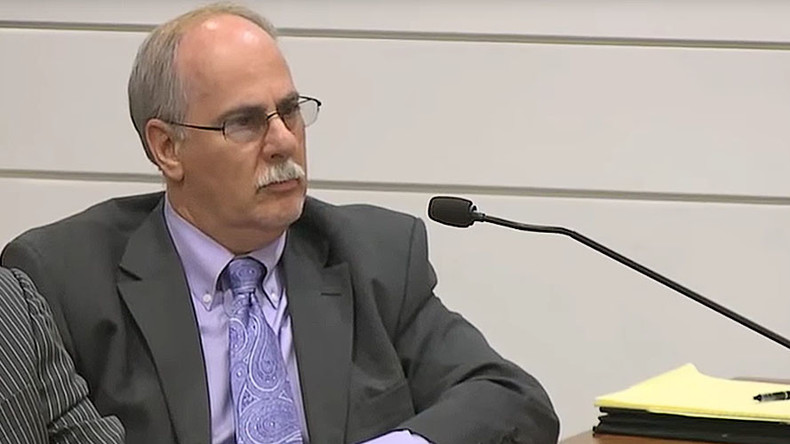 An Ohio attorney who induced clients into a hypnotic trance before sexually assaulting them has been jailed for 12 years.
Prosecutors in Lorain County said 59-year-old Michael Fine had, under the guise of providing legal assistance, carried out a spate of attacks on women for his own sexual pleasure by using hypnosis on his victims.
The father-of-two's crimes were exposed only when a client became suspicious and began recording her conversations with Fine. The extent of his manipulation later became apparent when one of his victims secretly videod a meeting at his office as part of a police sting, reports NBC4I news.
READ MORE: Fagin' it: Thief pickpockets shopkeeper using 'hypnosis'
The attorney was sentenced to 12 years in prison at a Lorain County court on Monday, two months after he plead guilty to sexually-motivated kidnapping and attempted kidnapping, report The Chronicle Telegram.
Judge Patricia A. Cosgrove said Fine had used relaxation techniques to hypnotize, abuse people and "take their dignity."
Prior to sentencing, Fine said he had "remorse and grief in my heart."
In a victim impact statement, one of Fine's former clients described how he preyed on her vulnerability.
"I went to Michael Fine with help in getting out of a terrible and abusive situation. I paid him to help me. He used my trust and his position as my attorney to gain information about my vulnerabilities," she told the court.
"He then used that information not only to protect and defend me, but also to manipulate, hurt and take advantage of me," the woman added, according to the The Chronicle Telegram.
Upon his release, Fine will have to sign on to the sex offenders register for at least 25 years. The 59-year-old's law license has been permanently revoked.