'Quiet Car Rule': Electric vehicles must make noise at low speed to warn pedestrians
Published time: 15 Nov, 2016 12:09
Edited time: 15 Nov, 2016 12:09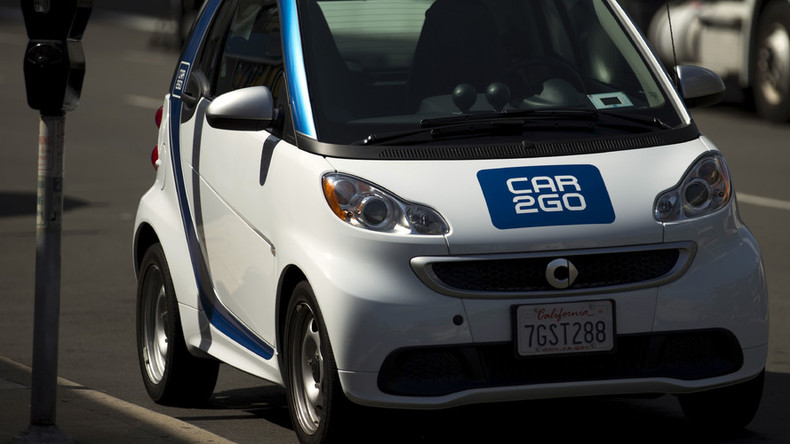 The US National Highway Traffic Safety Administration (NHTSA) has announced a rule which will require electric vehicles to make noise at low speeds. The move is aimed at warning pedestrians of possible dangers, especially those with visual impairments.
The 'Quiet Car' rule, announced by the agency on Monday, will require both plug-in hybrids and battery-operated electric vehicles to make noise at speeds of 30kph (19mph) or less, while moving forward or in reverse. The rule will apply to all vehicles with four wheels and a gross vehicle weight rating of 4,535kg (10,000lb) or less.
"We all depend on our senses to alert us to possible danger," US Transportation Secretary Anthony Foxx said, as quoted by an NHTSA press release. "With more, quieter hybrid and electrical cars on the road, the ability for all pedestrians to hear as well as see the cars becomes an important factor of reducing the risk of possible crashes and improving safety."
NHTSA administrator Dr. Mark Rosekind called the new rule a "common sense tool" which will help all pedestrians, particularly those who are blind or have low vision.
"With pedestrian fatalities on the rise, it is vitally important we take every action to protect the most vulnerable road users," he said.
A warning is not considered necessary at higher speeds – tire and wind noise should be enough.
The new rule, which the agency says will help prevent about 2,400 pedestrian injuries each year, is in response to a Congress mandate which states that hybrid and electric vehicles must meet minimum sound requirements to provide an audible alert for blind and visually impaired pedestrians.
Electric vehicle manufacturers will have until September 1, 2019, to meet the new safety standard. Half of new hybrid and electric vehicles must be in compliance one year before the final deadline.
The US National Highway Transportation Department said the new rule will cost the auto industry about $39 million annually, because car manufacturers will need to add an external waterproof speaker to comply, Reuters reported. However, it said the benefits of the reduced injuries are estimated at $250 million to $320 million annually.
The move has been praised by the American Council of the Blind and the National Federation of the Blind, the latter of which said it was "extremely pleased" with the technical specifications.
"This regulation will ensure that blind Americans can continue to travel safely and independently as we work, learn, shop, and engage in all facets of community life," the federation's president, Mark A. Riccobono, said in a statement.
The NHTSA, part of the US Department of Transportation, had been scheduled to finalize the new regulations by January 2014. However, the process was delayed after being subjected to a lengthy White House review.