Racist college students create 'N*gger lynching' group on messaging app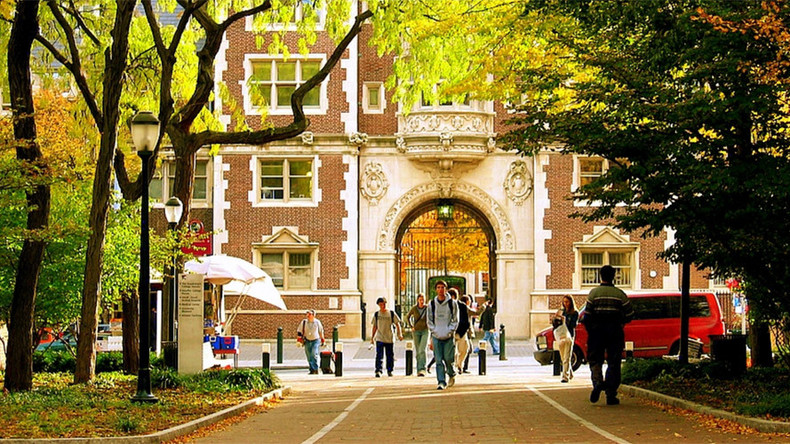 University of Pennsylvania students were left horrified after being added to a group called "N*gger lynching" on mobile messaging app GroupMe.
Officials from the university later said the account was started by students in Oklahoma.
Calvary Rogers, who is a research assistant at the University of Pennsylvania said "every single black freshmen" were added to the group.
"I stared an administrator in the eye and literally lost it," Rogers wrote in a Facebook post. "And quite honestly I just can't stop crying. I feel sick to my stomach. I don't feel safe."
Screenshots captured by BillyPenn.com showed shocking messages from students where people were referred to as "coons" and "stupid n*igger." Another message said, "Never be a n*gger in SAE," in reference to the Sigma Alpha Epsilon fraternity.
The fraternity condemned the messages and told Raw Story "racism has no place in our chapter or in the Penn community."
"We are shocked, horrified and enraged by these attacks on members of our community," the fraternity added.
In a statement posted on the university's Instagram page, the institution said police were working with the FBI and their counterparts in Oklahoma and that a student from the University of Oklahoma was suspended temporarily while authorities continue to investigate the matter.
David Boren, President of Oklahoma University also condemned the hate speech.
"The University of Oklahoma has made it clear that we will not tolerate racism or hate speech that constitutes a threat to our campus or others. We have a record of taking swift action once all of the facts are known," Boren said.
Other racist groups called "Mud Men" and "Trump Is Love" were also created and contained offensive messages, according to the Daily Penn.
Racist incidents have risen in the US since Donald Trump's election win. Details of incidents, including school children in Michigan chanting "build that wall" to their Latino classmates, have been uploaded to social media, attracting widespread condemnation.
READ MORE: Wave of racist incidents spreads fear across US after Trump victory