Mike Pence to head Trump's transition team, replacing Chris Christie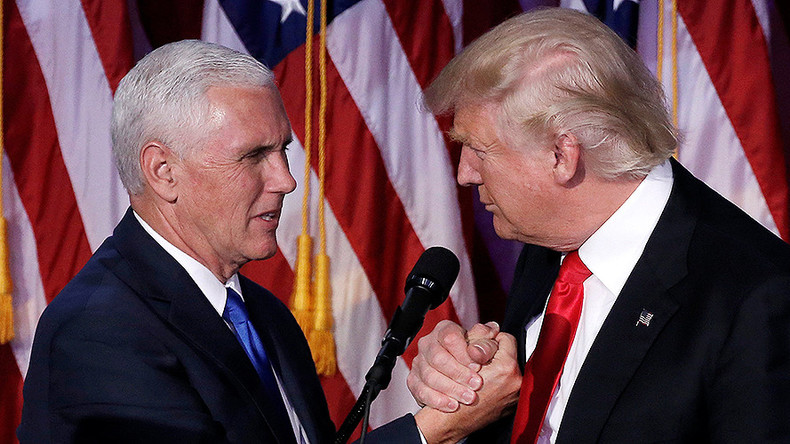 President-elect Trump began announcing leaders of his transition team. New Jersey Governor Chris Christie, whom many thought would have a lead in the new administration, has been replaced by Trump's running mate and VP-elect Mike Pence.
The news, first reported by the New York Times, was confirmed by the statement from Governor Chris Christie.
Gov. Chris Christie statement on Trump transition team changes: "Thank President-Elect Trump for the opportunity to… https://twitter.com/i/web/status/797158530813935616

— (@DanLinden) Nov 11 2016
Details are still emerging about who will be on the team, according to NBC reporters.
Among the transition team executive committee are Republican National Committee chairman Reince Preibus who Trump called out for special thanks during his victory speech on Tuesday when he won the election.
Others on the team include Donald Trump, Jr, Ivanka Trump, Eric Trump, and Ivanka's husband Jared Kushner.
JUST IN: Pres-elect Trump announces Trump Presidential Transition Team Executive Committee. Here it is: https://t.co/pvqQqxpEXD

— (@frankthorp) Nov 11 2016
Stephen Bannon, Trump's campaign CEO who was the publisher of Breitbart, and Silicon-valley venture capitalist and PayPal co-founder Peter Thiel, who has long decried government waste and spoke at the Republican National Convention, were also listed on the team - along with former New York City Mayor Rudy Giuliani and Newt Gingrich, former Speaker of the House during the Clinton administration.
Among a list of executive chairs of the transition team is New Jersey Governor Chris Christie, who was one of the first Republican primary contenders to endorse Trump, and ran the transition team until Friday. Two of Christie's former aides were convicted last week on seven federal charges of fraud and wire-tapping, and could face 20 years in jail.