Trump heading to courthouse before White House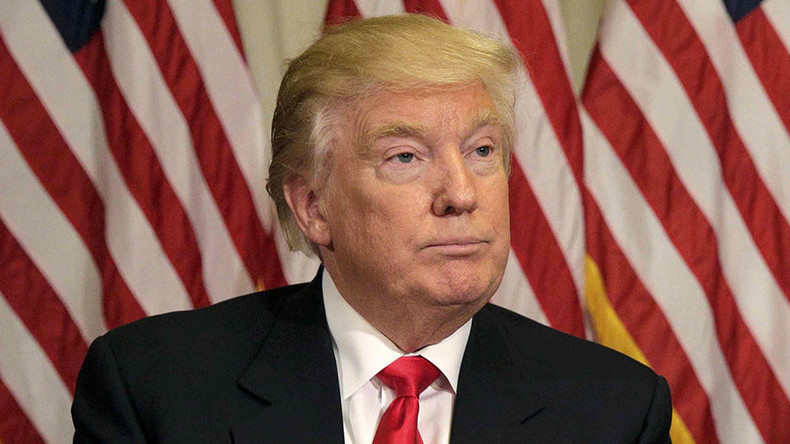 A judge has tentatively rejected a bid by President-elect Donald Trump to keep statements from the 2016 presidential campaign out of a fraud trial scheduled for later this month.
The ruling came in advance of a pretrial hearing where lawyers for the president-elect will contend against a group of students from the now-defunct Trump University, who claim they were they were duped into paying up to $35,000 to learn Trump's real estate investing "secrets" from his "hand-picked" instructors.
Trump is not required to be present during the trial because it's a civil case and not a criminal one. However, as things stand now, he is expected to be present in the courtroom to testify for both the defense and the plaintiffs, Politico reported. He has already given two depositions in the case whilst campaigning.
Trump owned 92 percent of Trump University and had control over all major decisions, the students' court papers say, according to Reuters. Trump has denied all accusations against him and has argued that he relied others to manage the business.
In Thursday's ruling, US District Court Judge Gonzalo Curiel said Trump's lawyers can renew objections to specific campaign statements during the trial which is scheduled to begin on November 28. Trump's attorney argued that jurors should not hear about statements Trump made during the campaign, including about Curiel himself.
The presence of Curiel, who is of Mexican descent, has added spice to the proceedings; Trump accused the judge of being biased against him by claiming the judge could not be impartial because of Trump's remarks about building a wall between the United States and Mexico.
Trump's lawyers argued that Curiel should bar accusations about Trump's personal conduct from the trial, with 'personal conduct' including taxes and corporate bankruptcies, statements he made about sexual misconduct, along with speeches and tweets. They argued the information is irrelevant to the jury and prejudicial to the case.
Lawyers for the students claimed that Trump's statements would help jurors as they weigh the Republican's credibility.
"Defendants have not identified specific evidence that they wish to exclude," Curiel wrote on Thursday. "Accordingly, the court declines to issue a blanket ruling at this time."